User Conference 2019
​​​​​​​
Clearwater Analytics is a fin-tech company located in Boise, Idaho. Every year they host their annual user conference where clients and prospects can learn more about Clearwater's solution, new advancements in their industry, and can collaborate with their team. 
Our creative team worked hard to elevate what had previously been done for Clearwater's user conference. The theme decided upon was '
Growing Together'
 which reflected the massive changes Clearwater has experienced this last year — new global offices, a new CEO, and a giant increase in employee head count. Clearwater wanted to say through this event that their success allows them to grow with their clients.  
Creative Team Members:

Ryan Kincaid
, Videographer | Digital signage, keynote, promotion videos 
Clara Gray
, Graphic Designer | Digital signage, social media, signage, experiential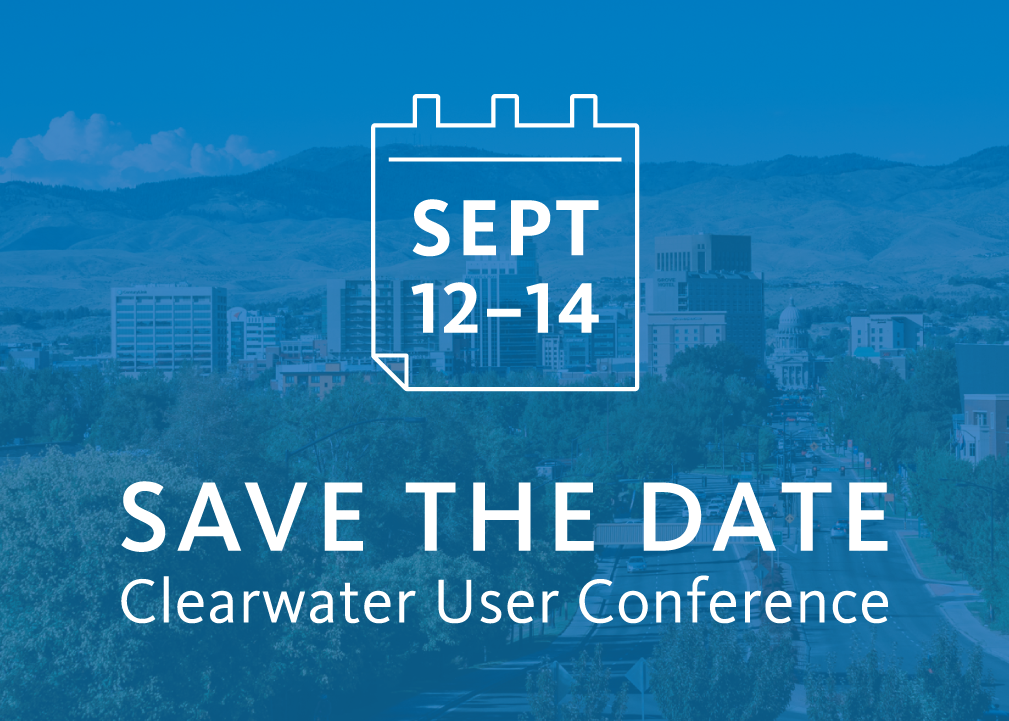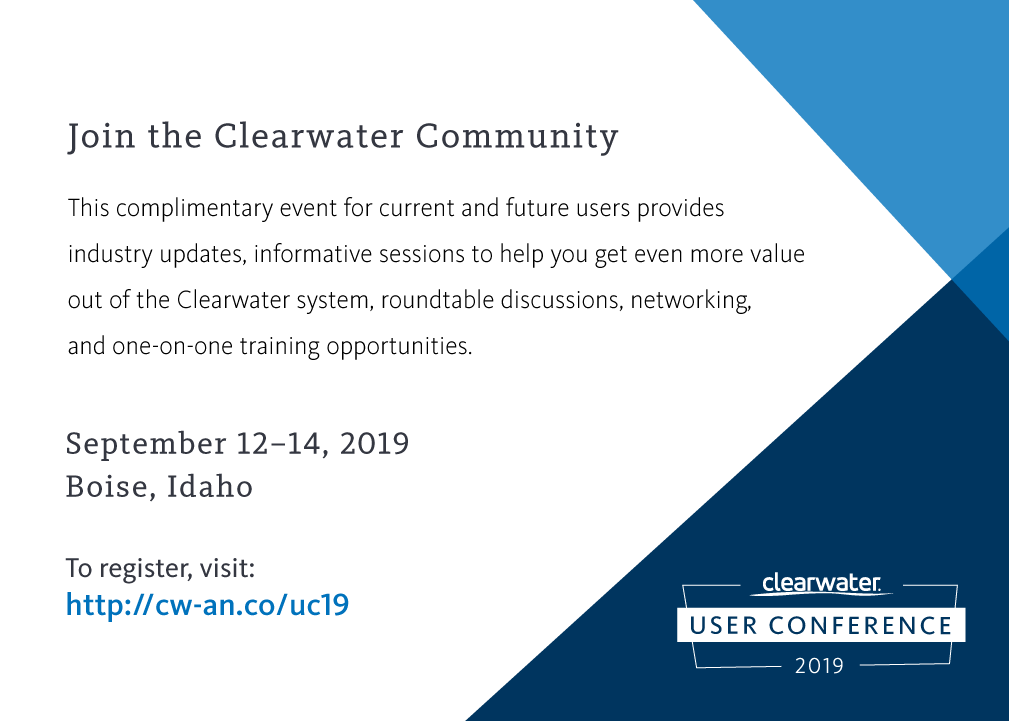 Save the Date Mailer.
Alyson McElwain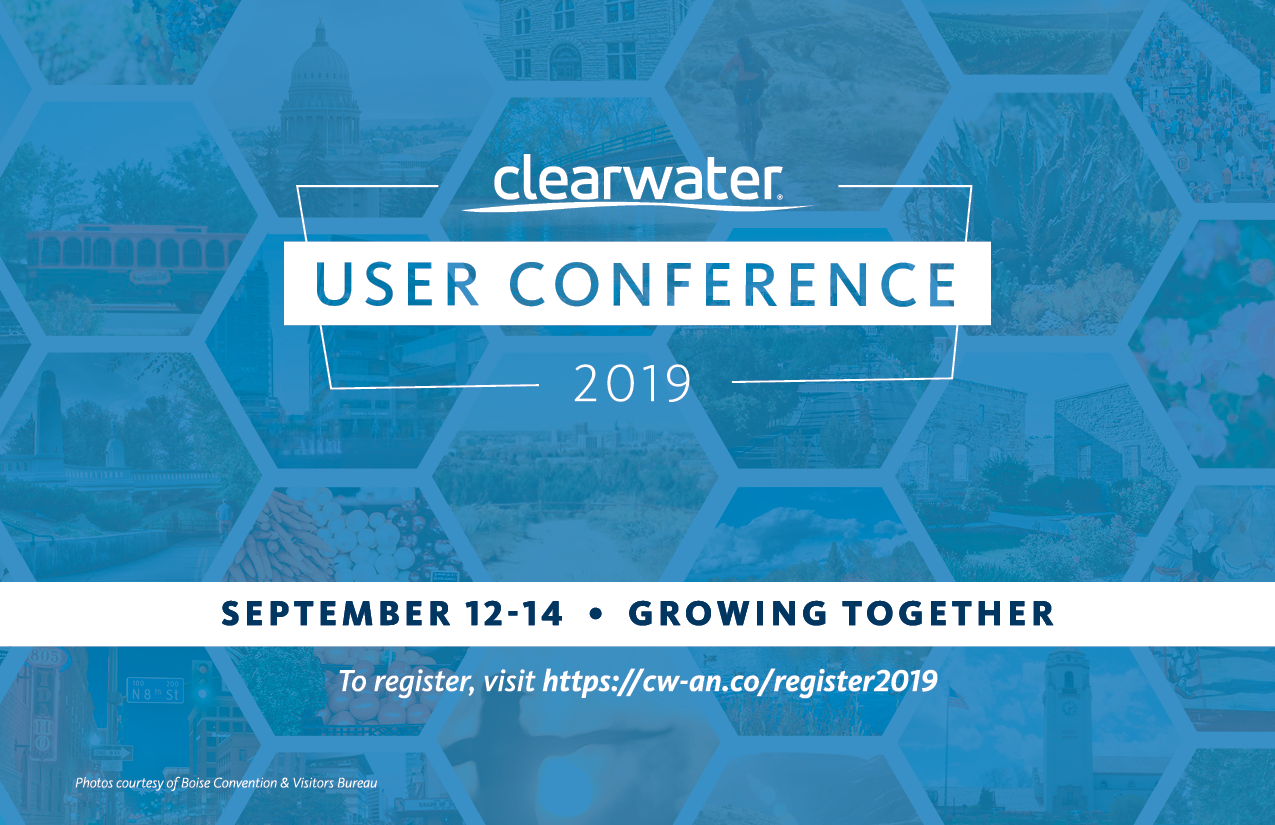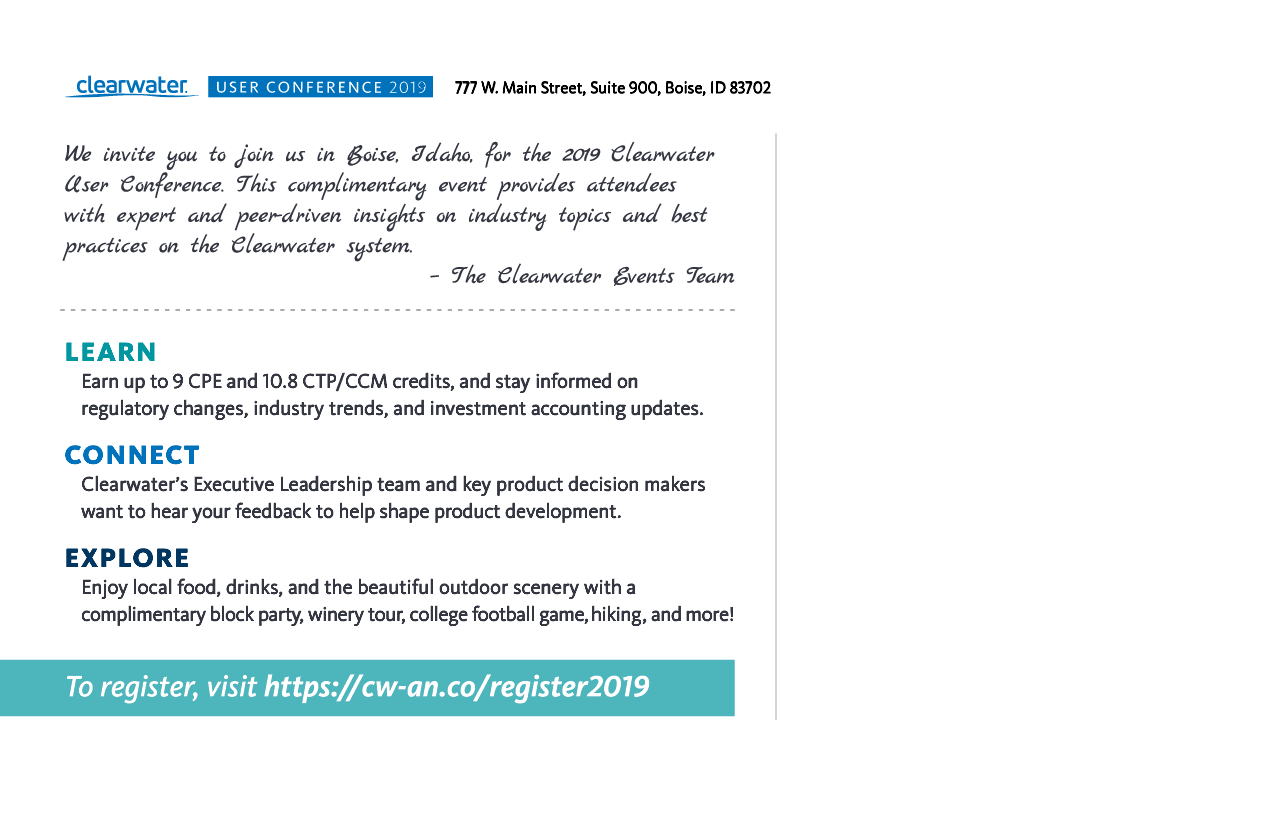 Formal Invitation.
Ashley Sickles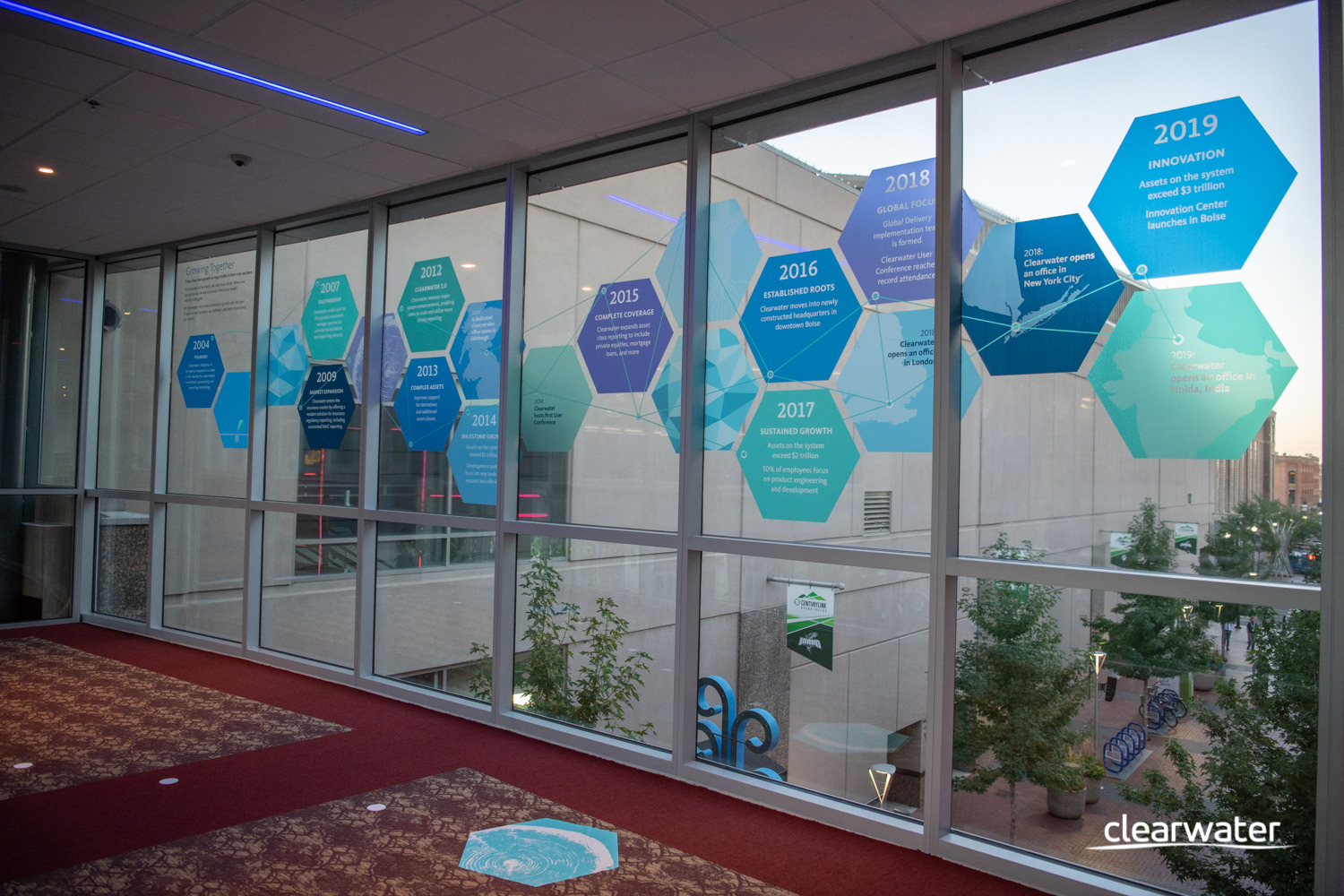 Window timeline showing Clearwater's growth from 2004 to 2019 and beyond.
Alyson McElwain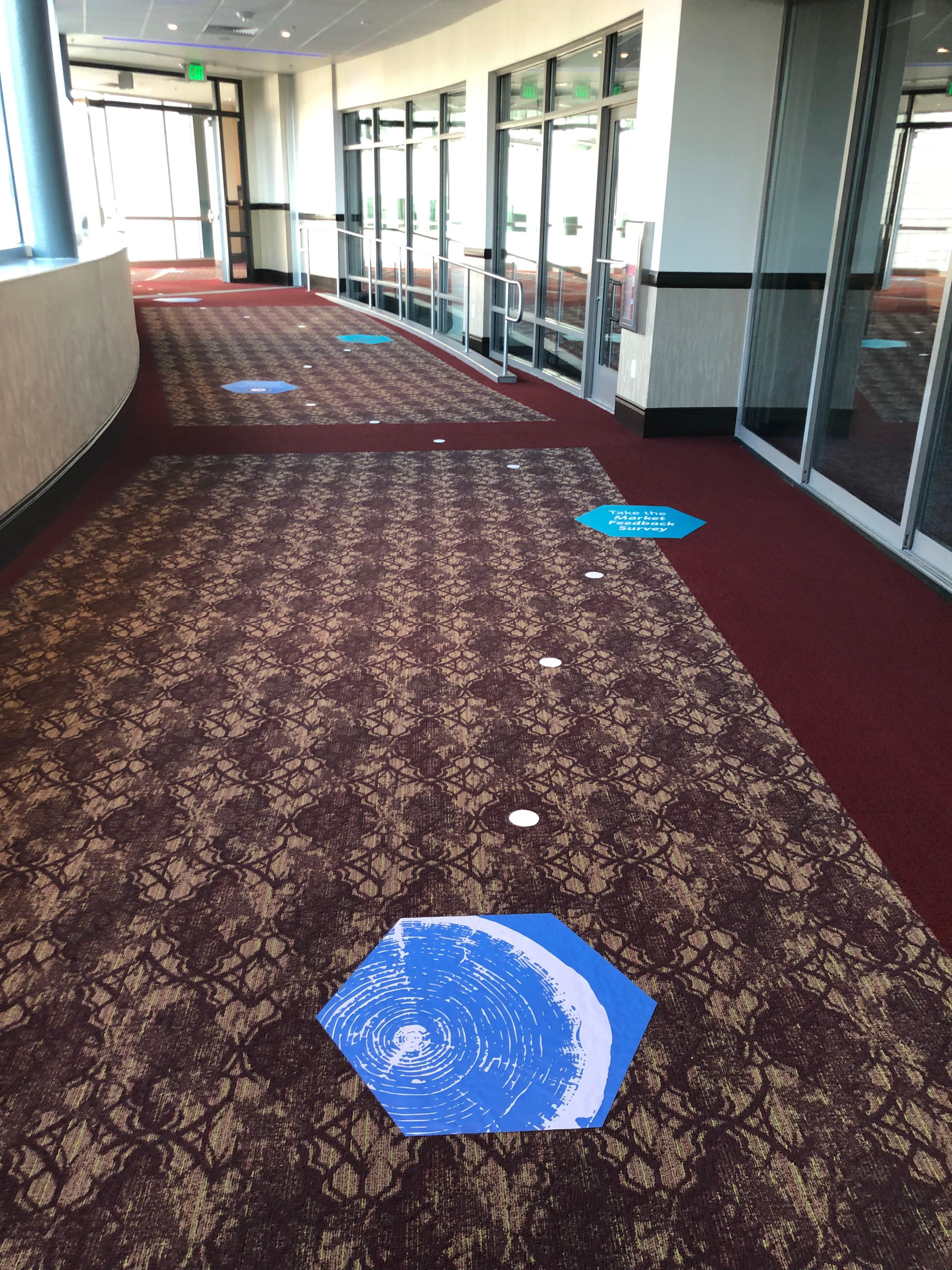 Floor dots throughout the conference guided attendees to the opposite side of the building where the lectures took place.
Ashley Sickles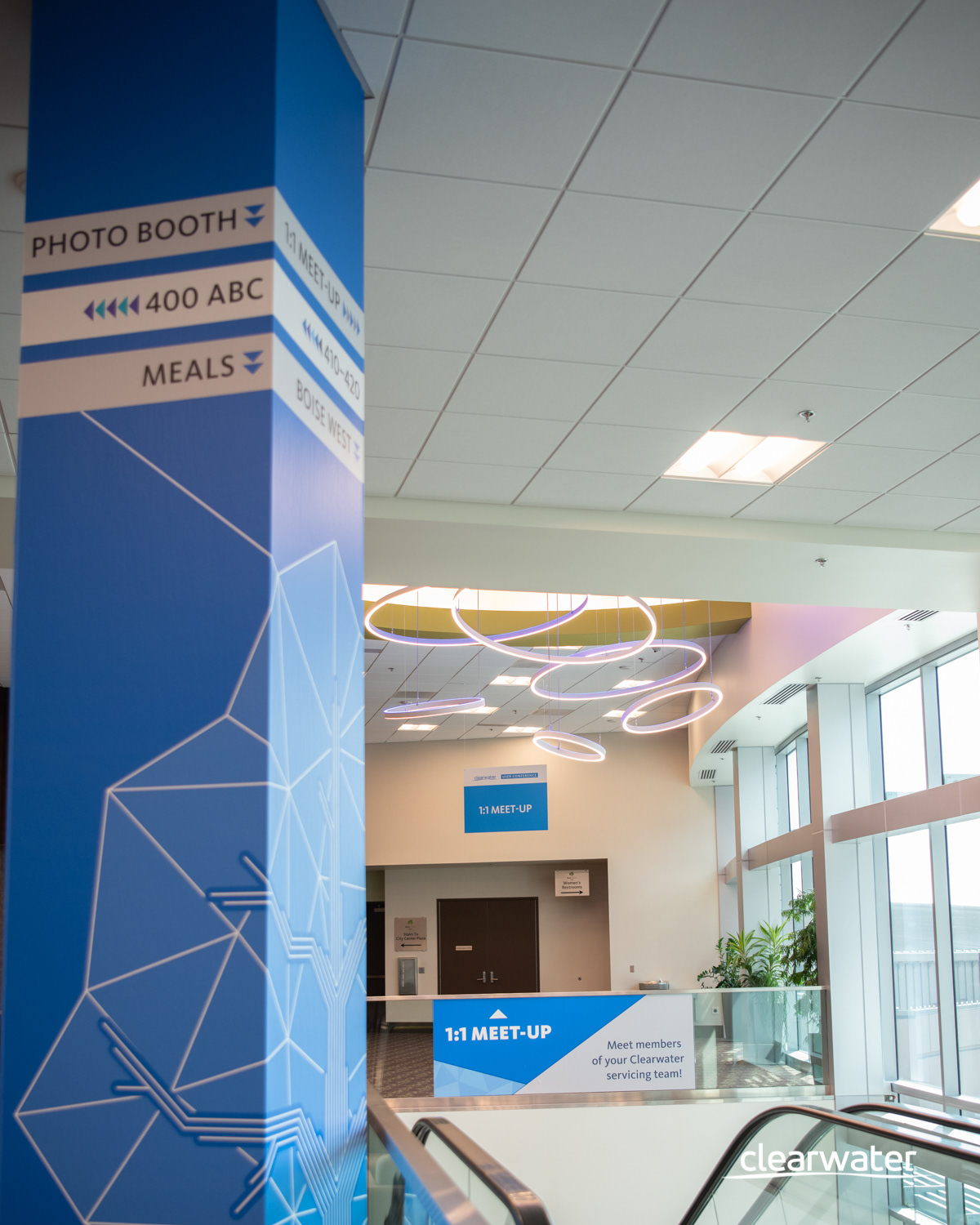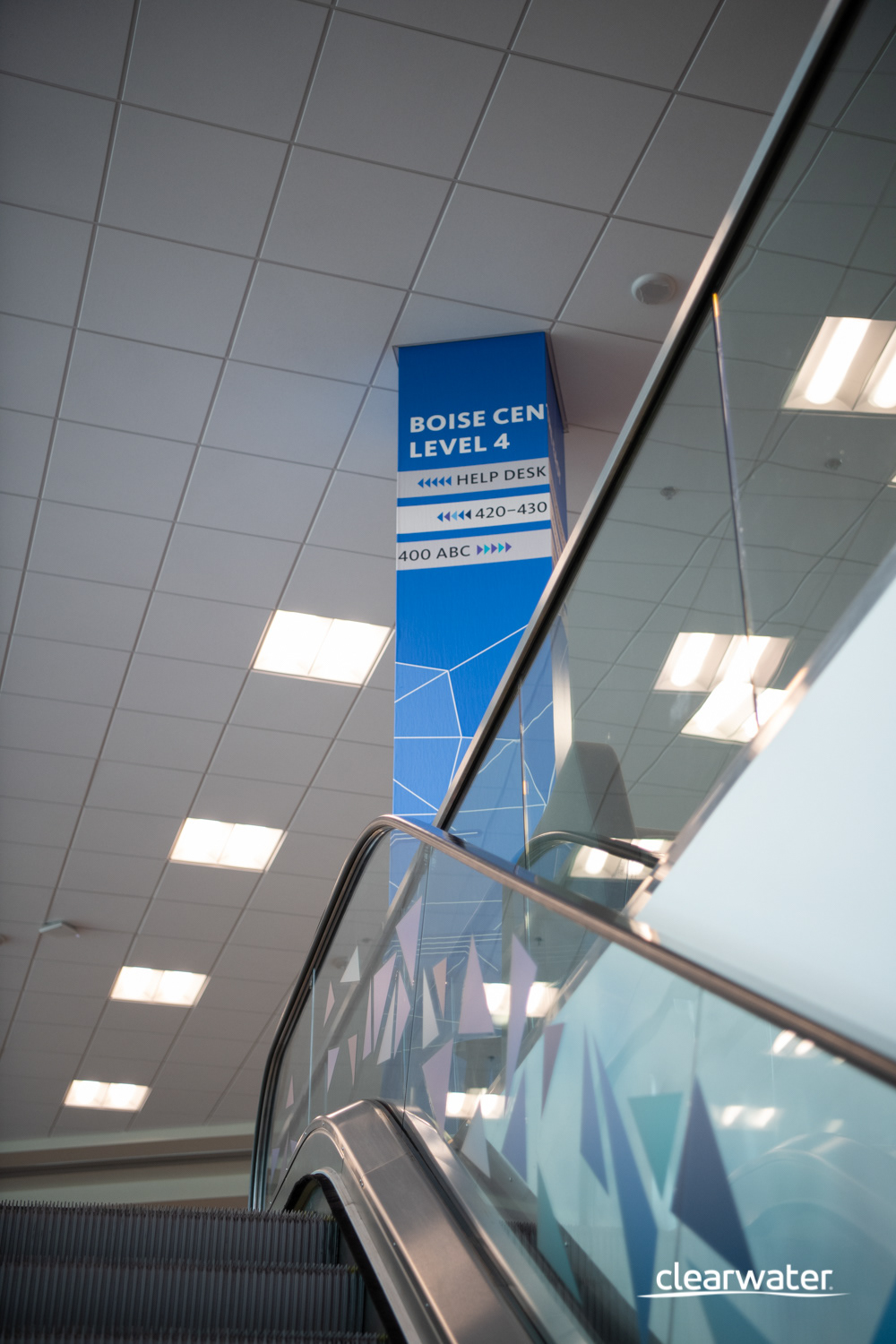 Directional column wrap helped attendees navigate to specific rooms. Other signage showed where people could meet for their 1:1 meet-ups. There was decorative vinyl displayed on the escalators. 
Alyson McElwain (column) Ashley Sickles (1:1) Clara Gray (escalator)
​​​​​​​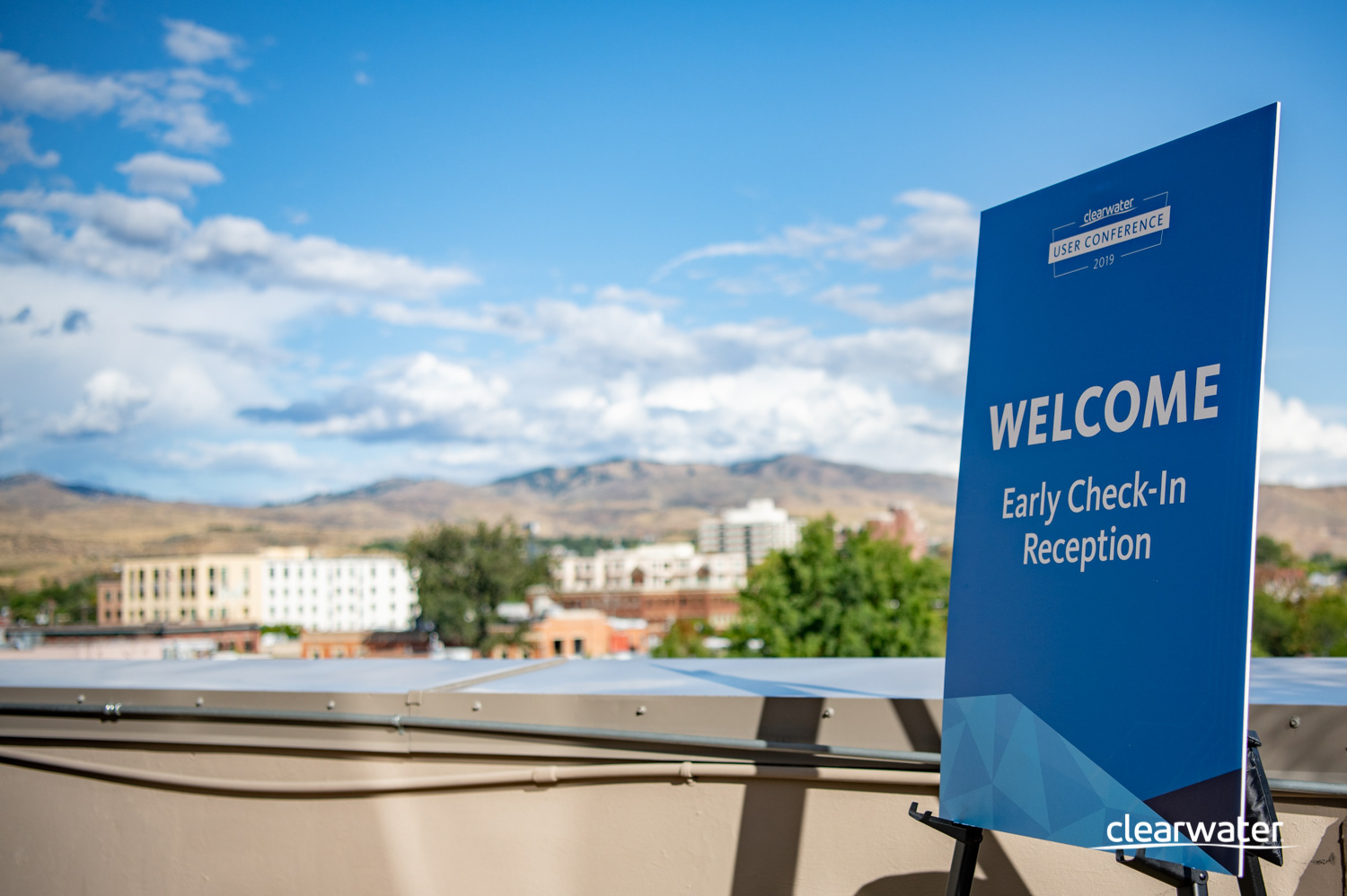 An example of easel signs which were used throughout the conference. 
Ashley Sickles 
​​​​​​​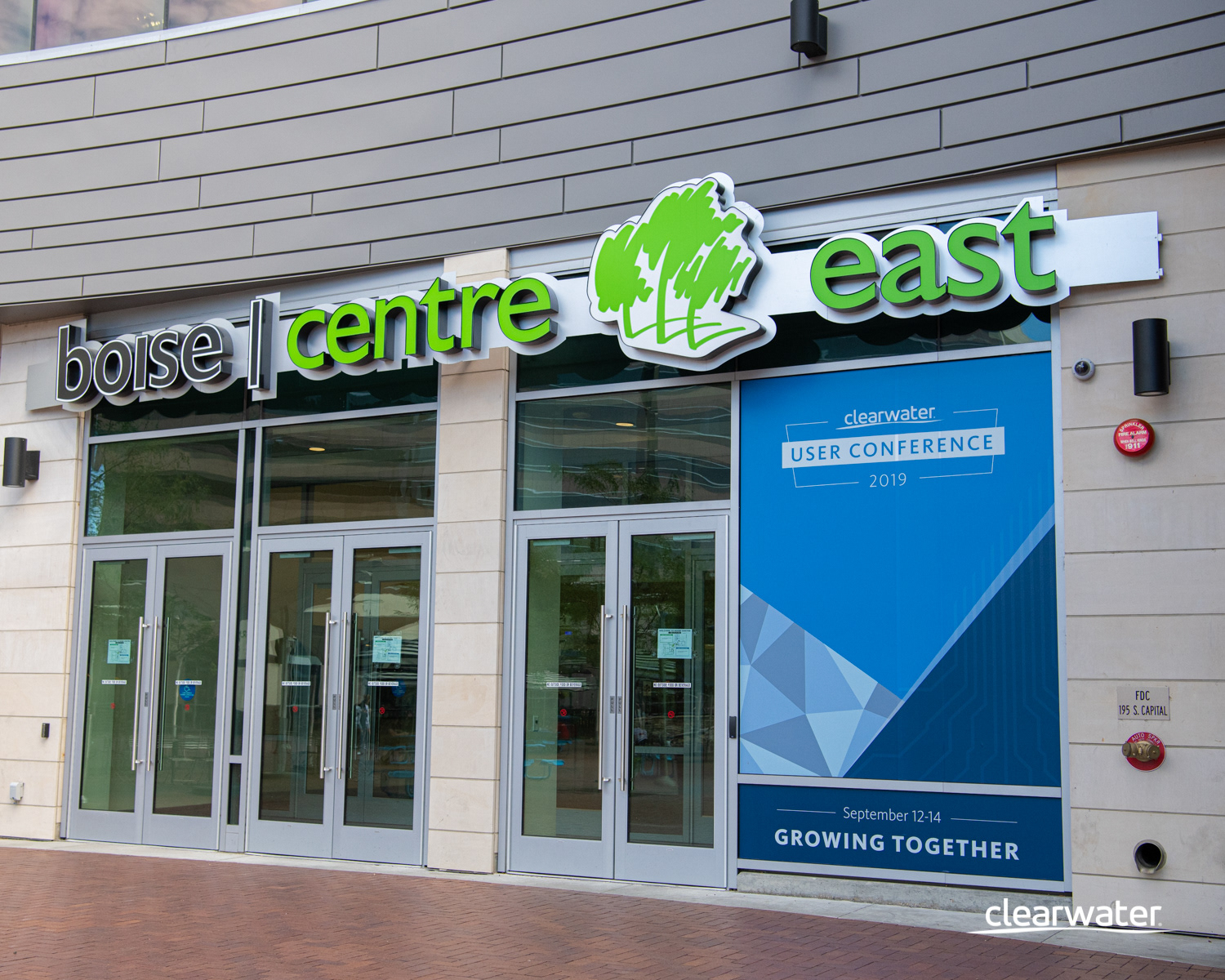 Large vinyl print at the building entrance. 
Ashley Sickles 
​​​​​​​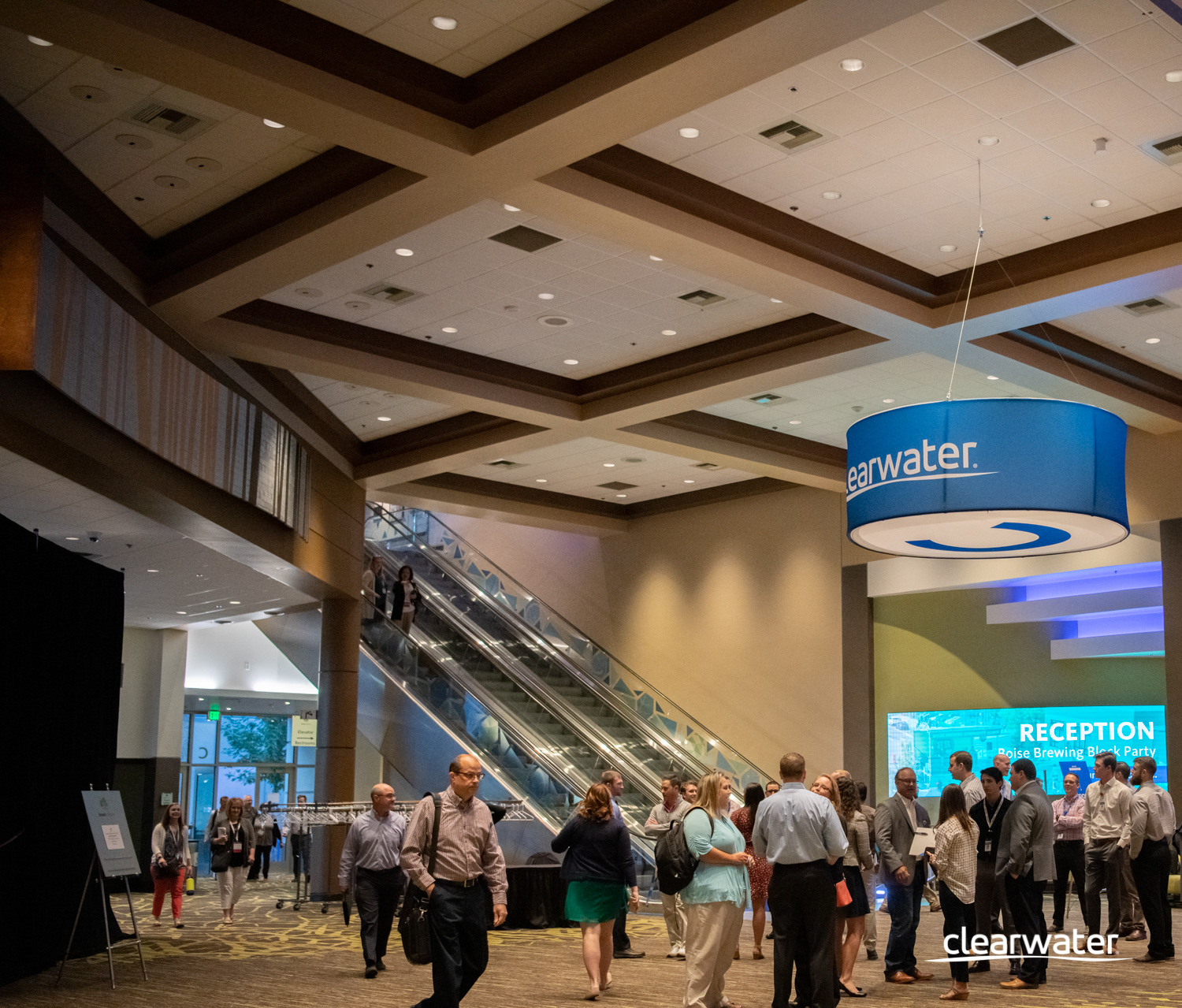 Large cylinder sign. A digital slideshow near the escalator. Vinyl decals are displayed on the escalator panes. 
Ashley Sickles (hanging) Clara Gray (escalator, digital)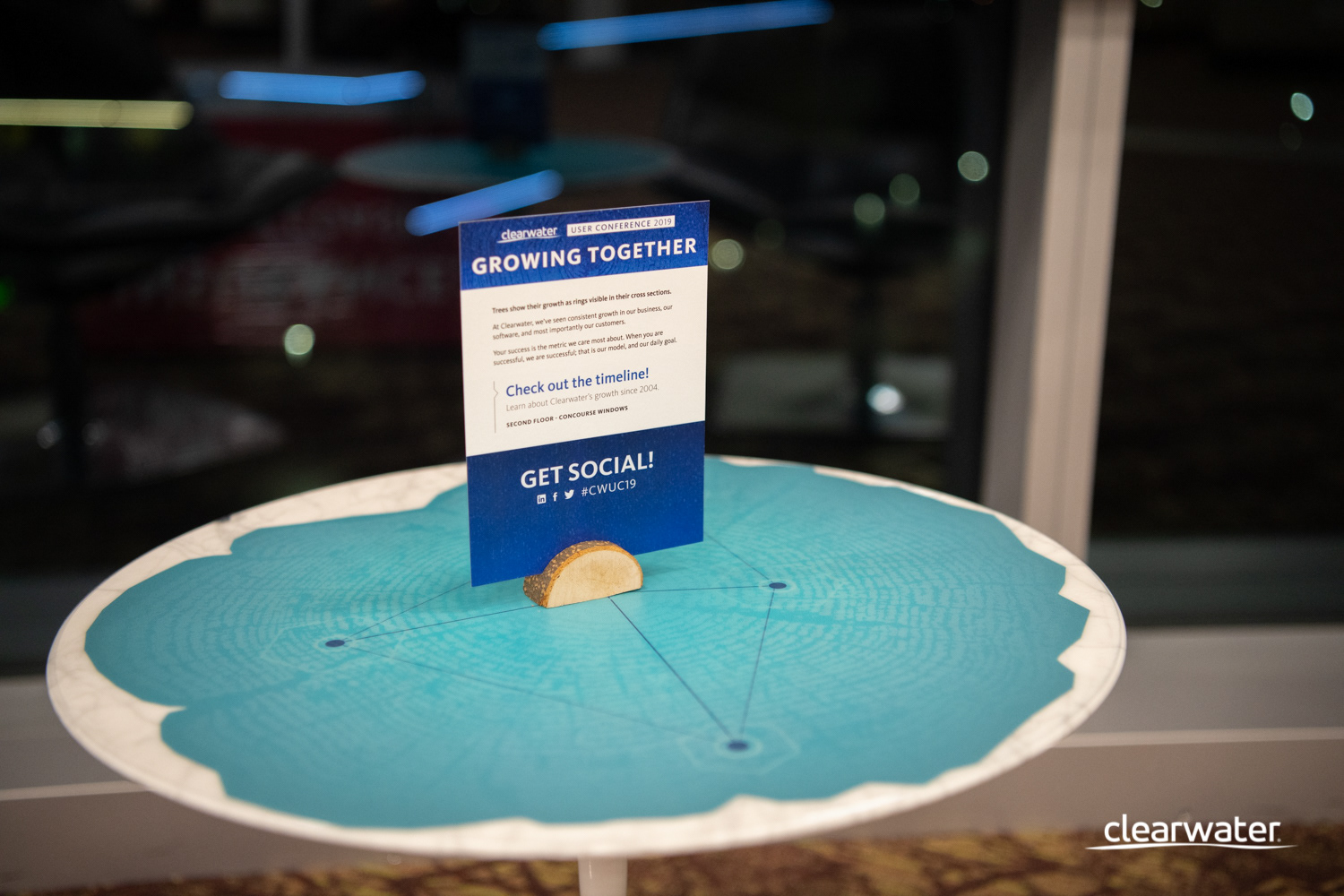 Tabletop vinyl decals and notecards. 
Ashley Sickles & Derek Rudel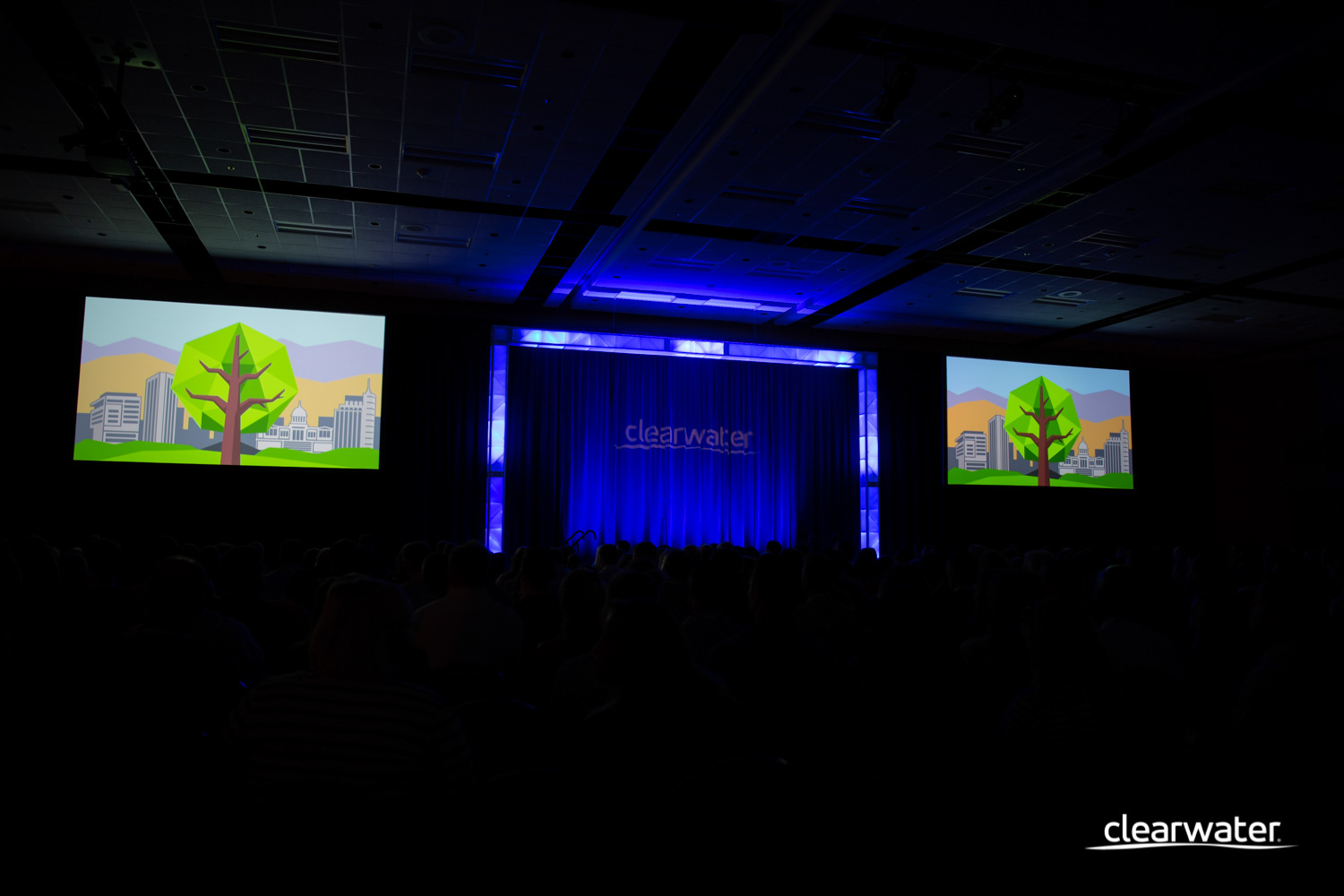 Keynote stage set up and video.
Derek Rudel and Ryan Kincaid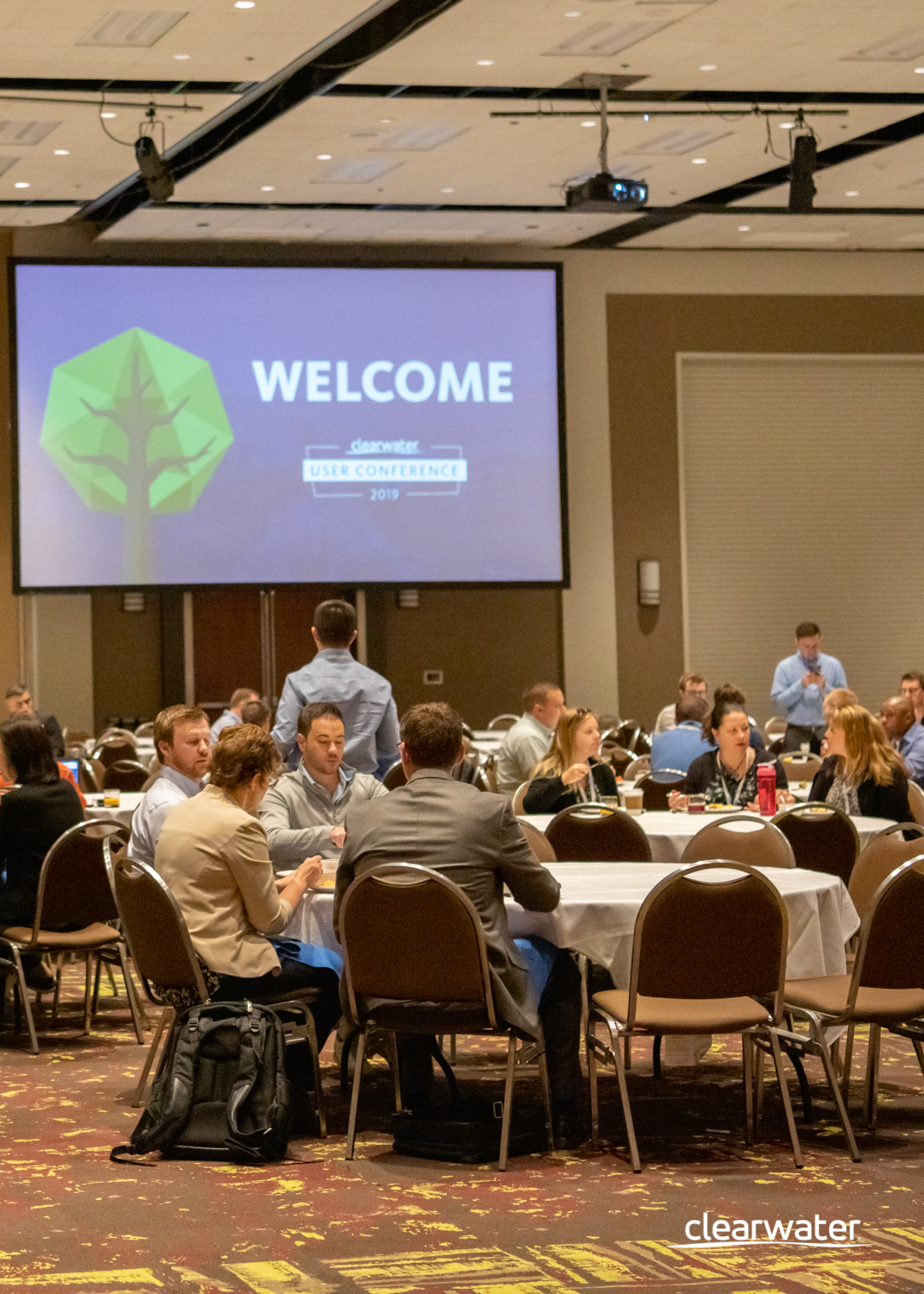 Informational digital signage.
Ryan Kincaid and Clara Gray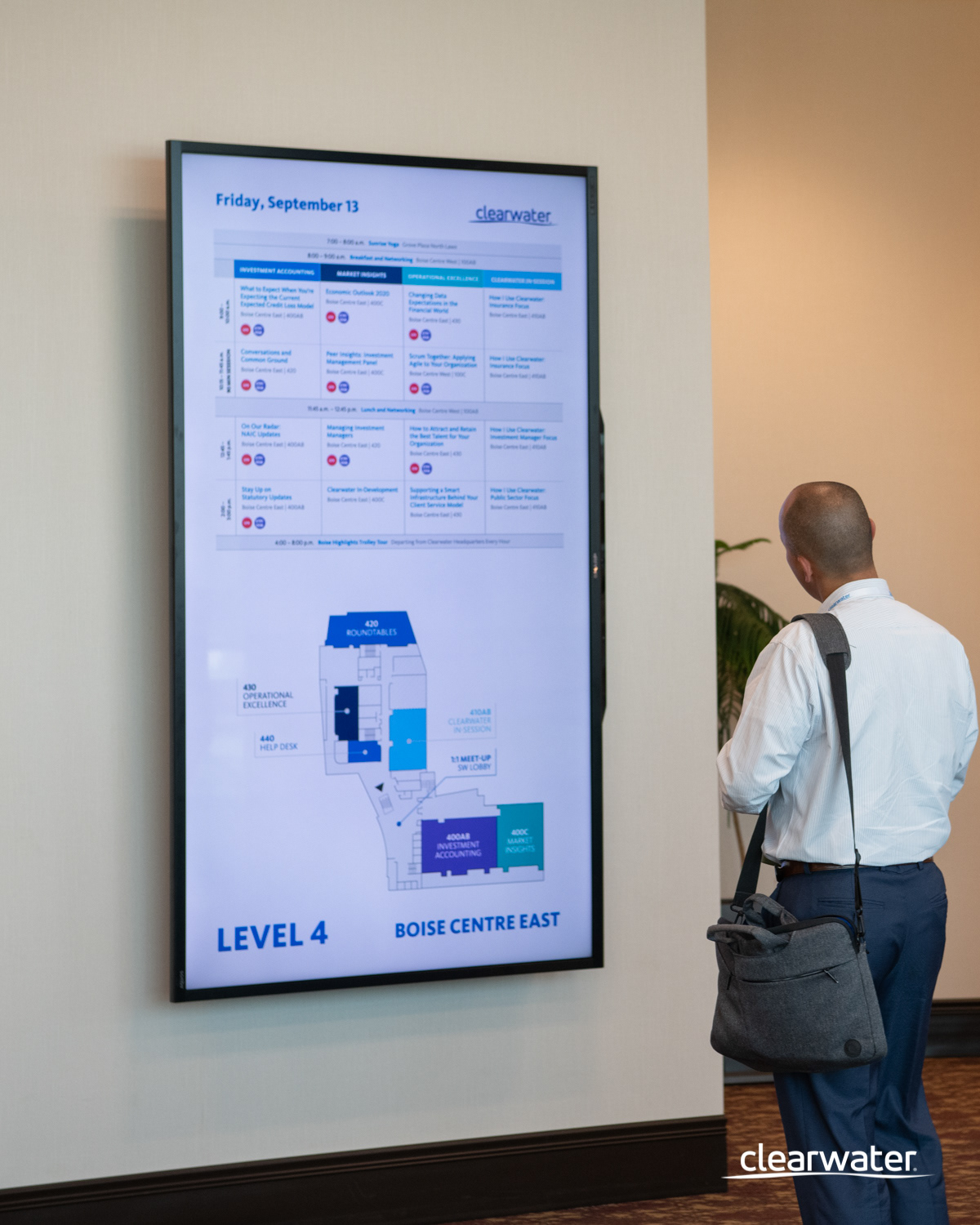 Digital map and agenda.
Ryan Kincaid and Clara Gray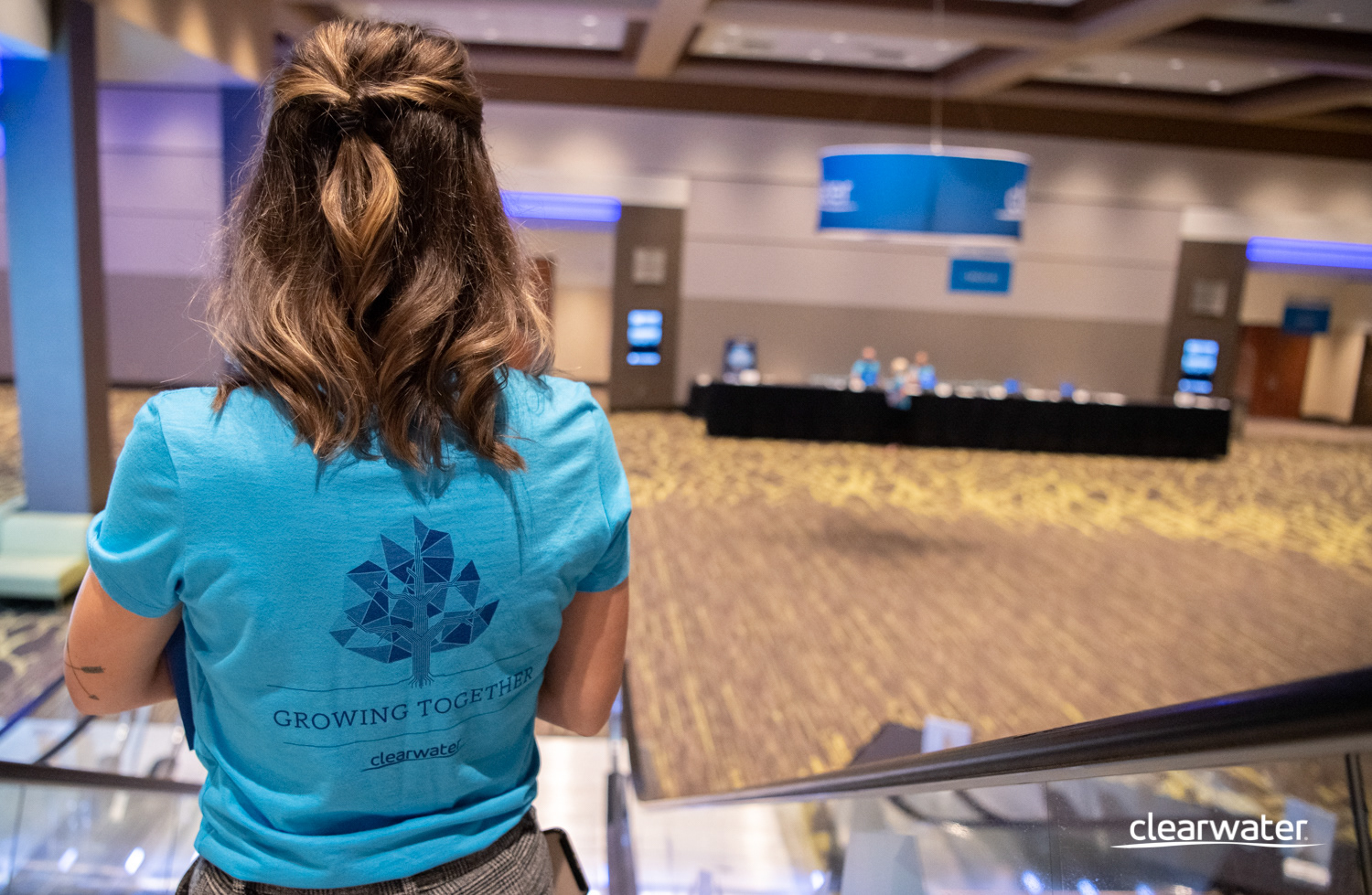 Volunteer t-shirts created for those helping clients navigate the conference.
Clara Gray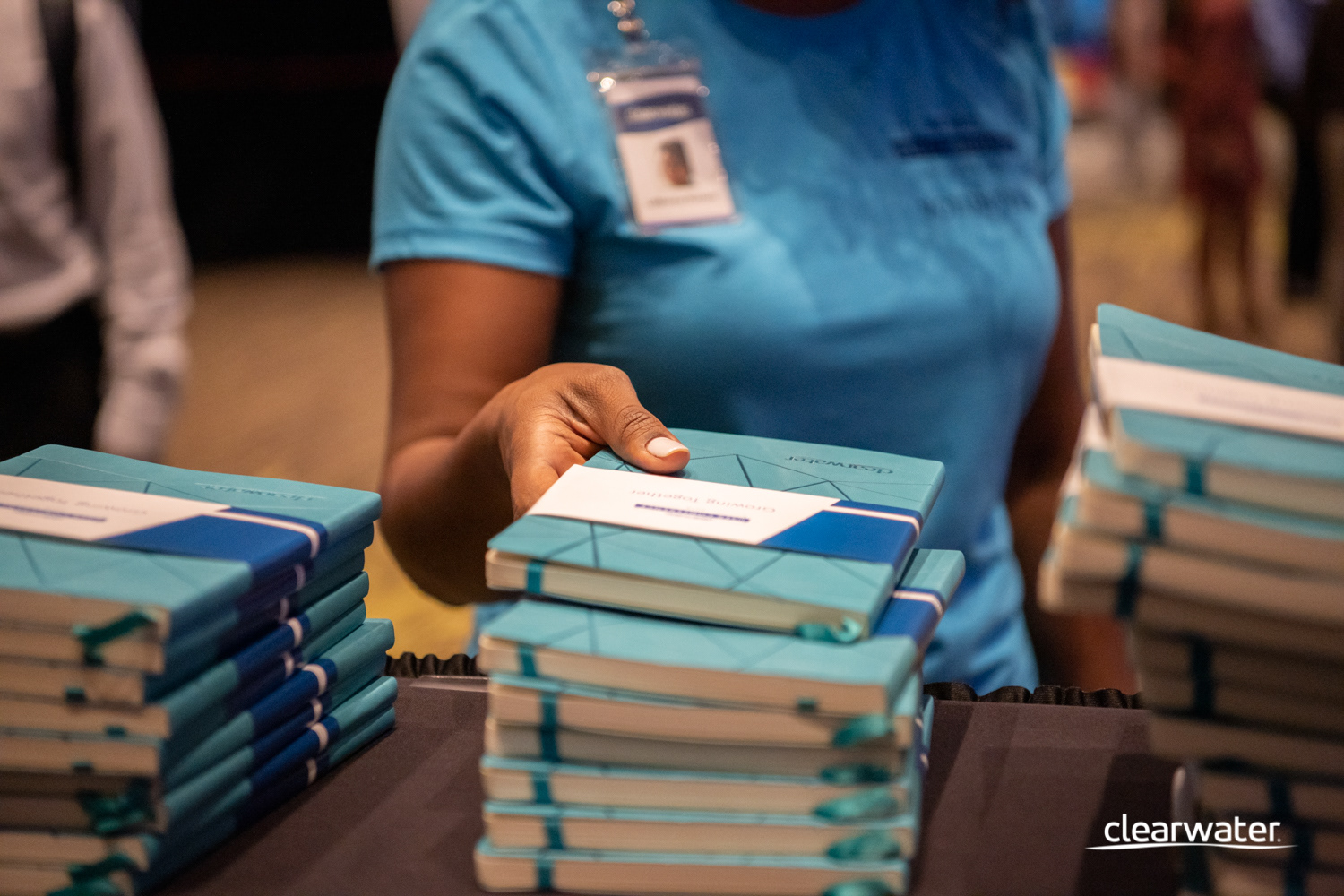 Custom moleskin notebooks.
Ashley Sickles
We created a photo booth installation in the middle of the conference. We had a formal headshot area for people to update their LinkedIn photos. We also created a foam-core wall which represents the Boise skyline and enhanced our 'Growing Together' theme. People were encouraged to take pictures with their teams and co-workers and it cultivated a fun element to the conference. 
Spencer Marshall, Clara Gray, Ryan Kincaid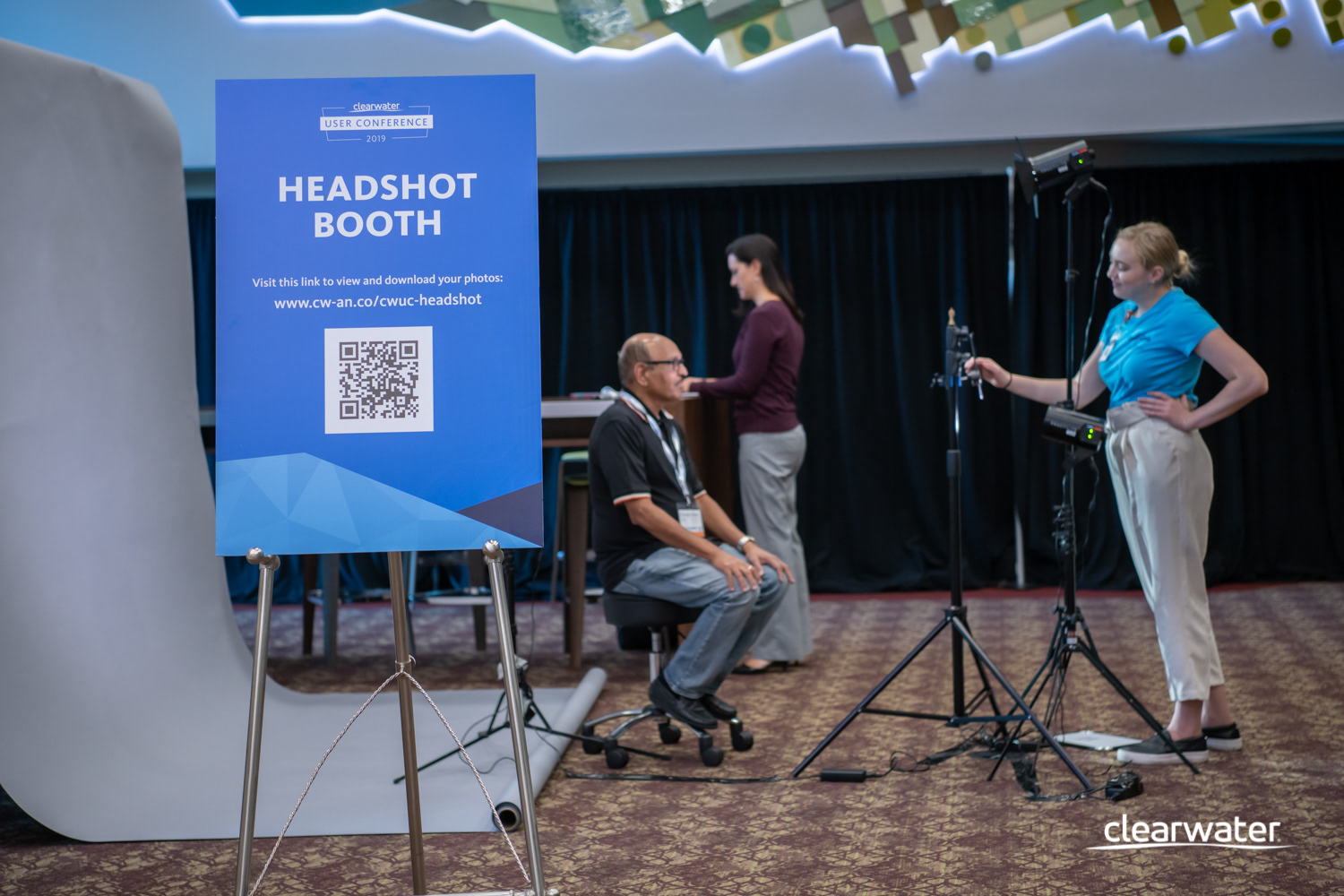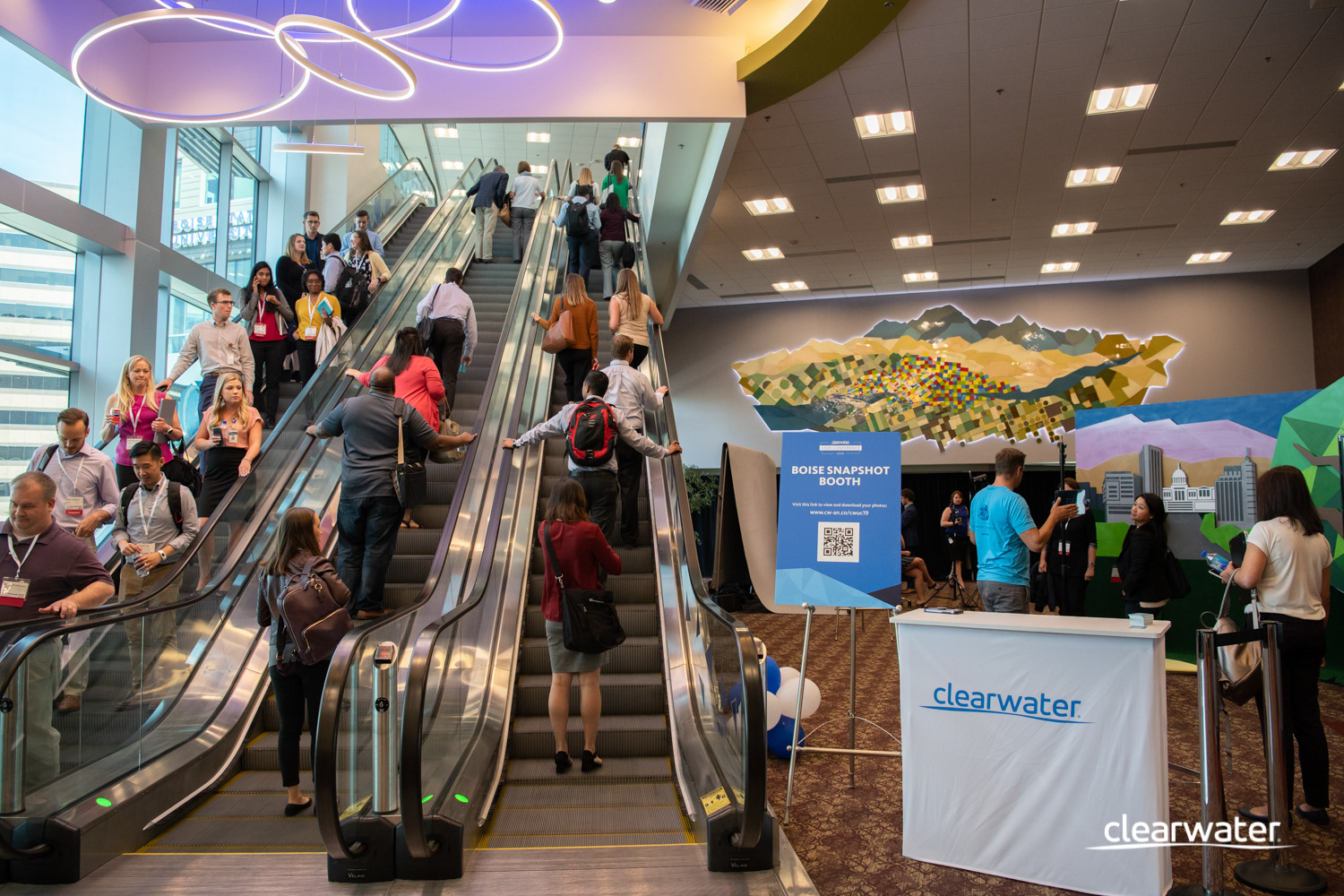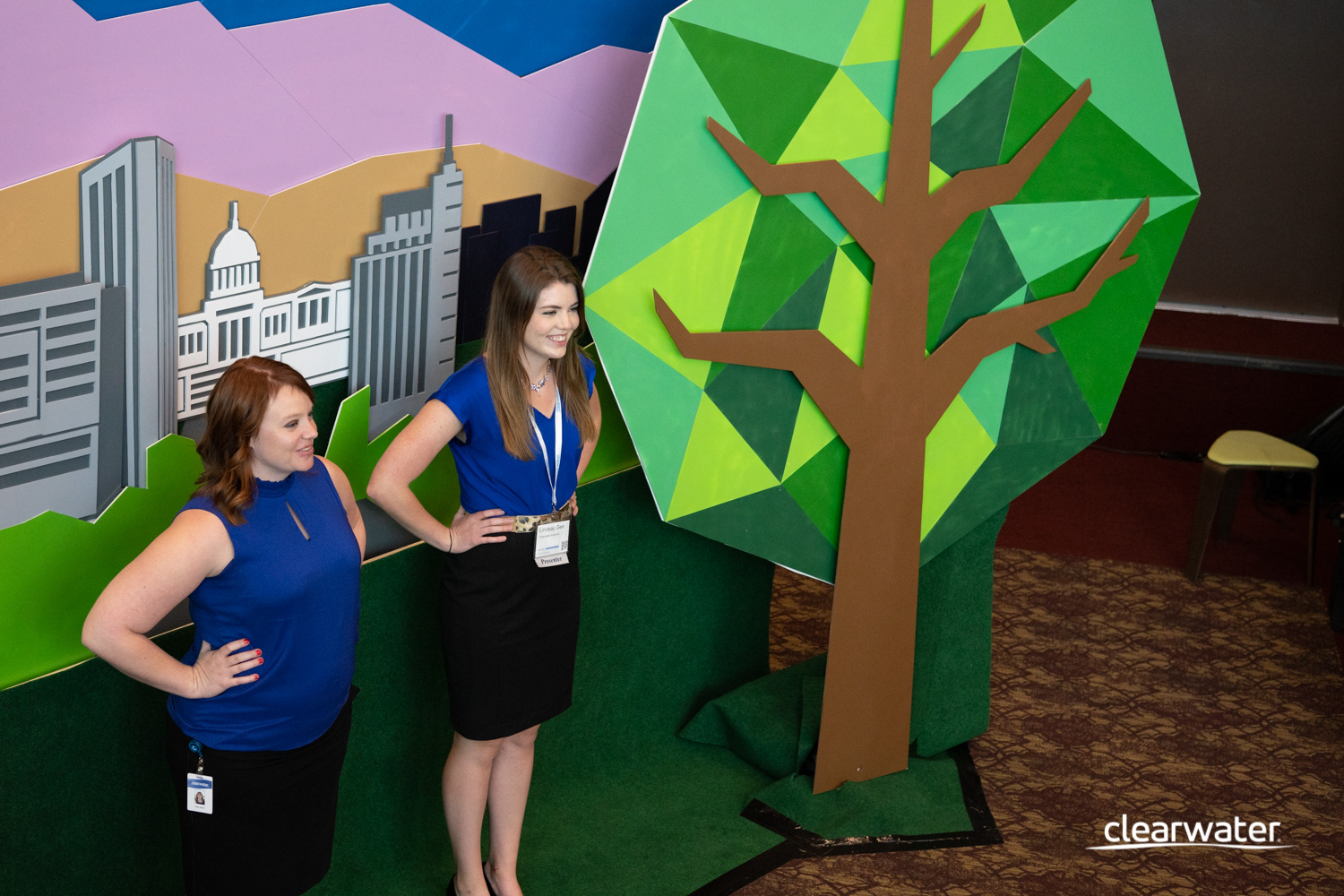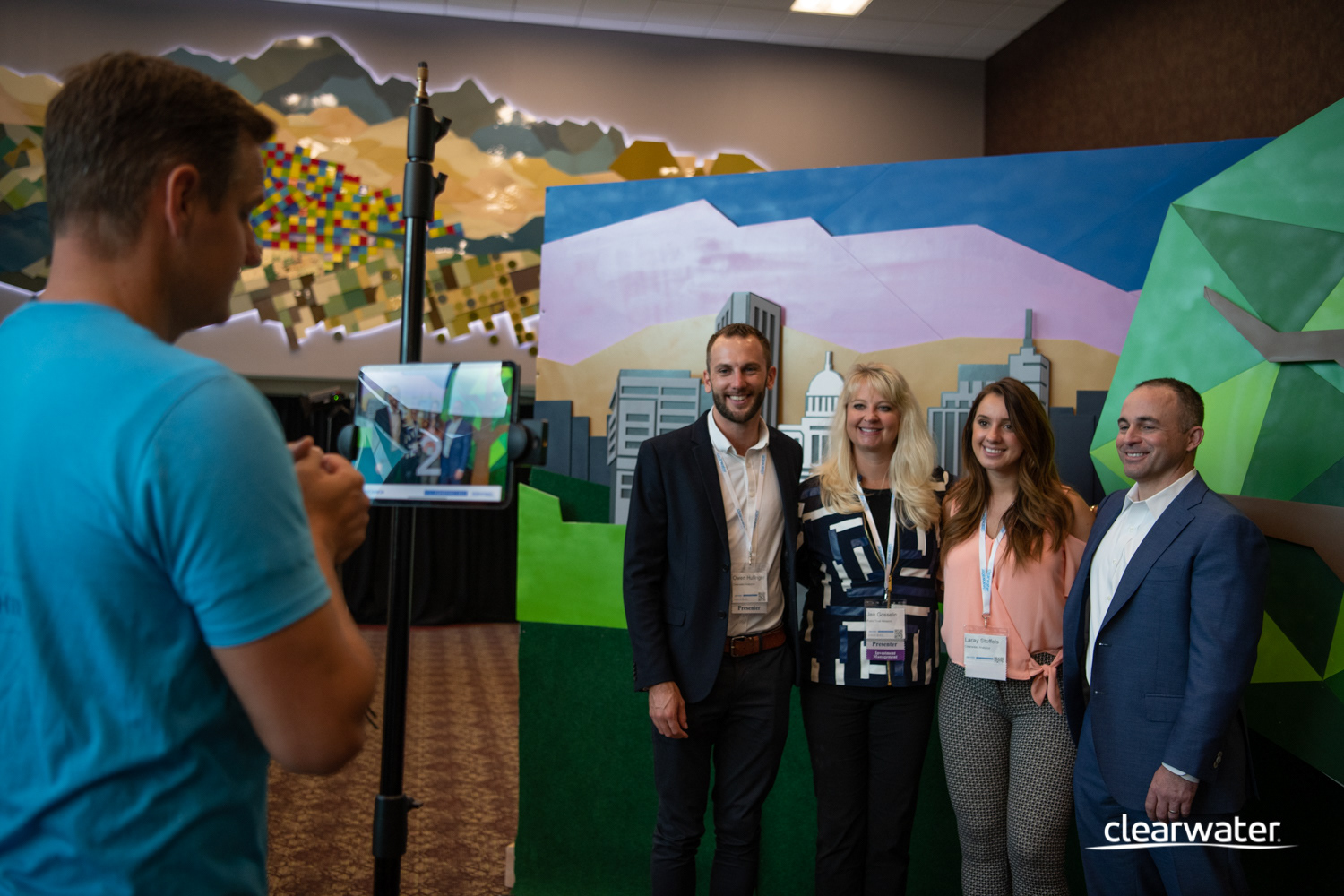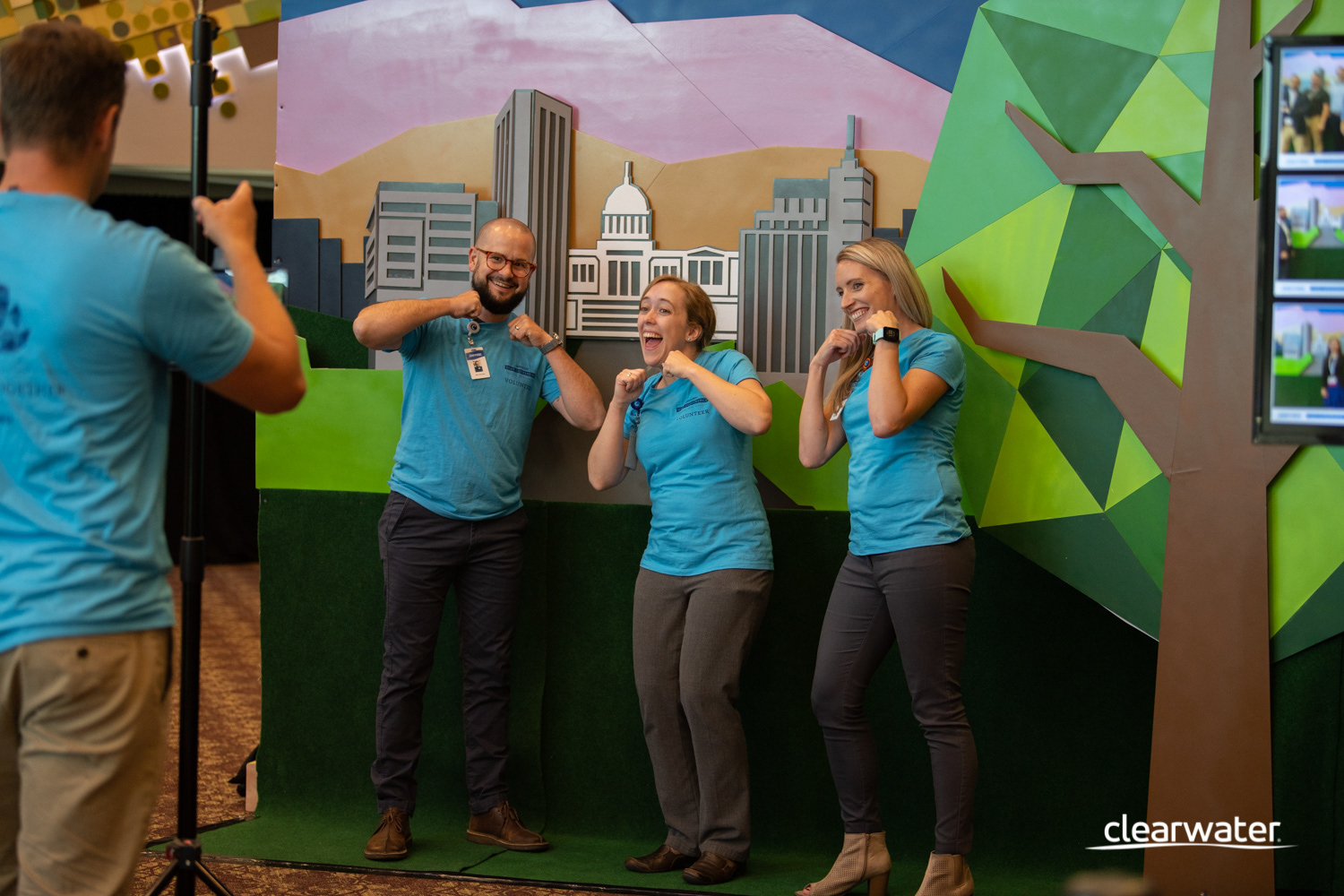 Production photos of us building the wall shown below...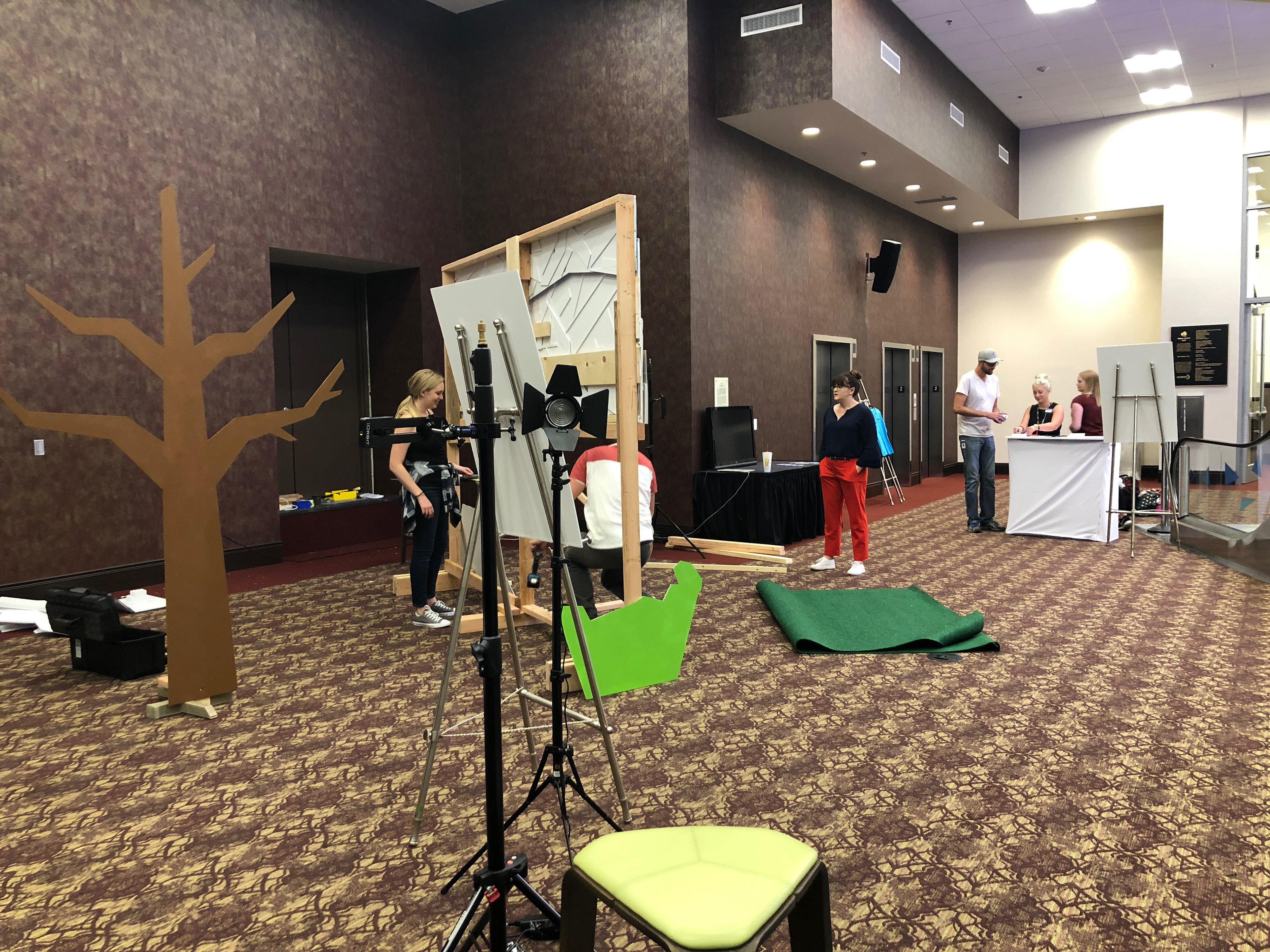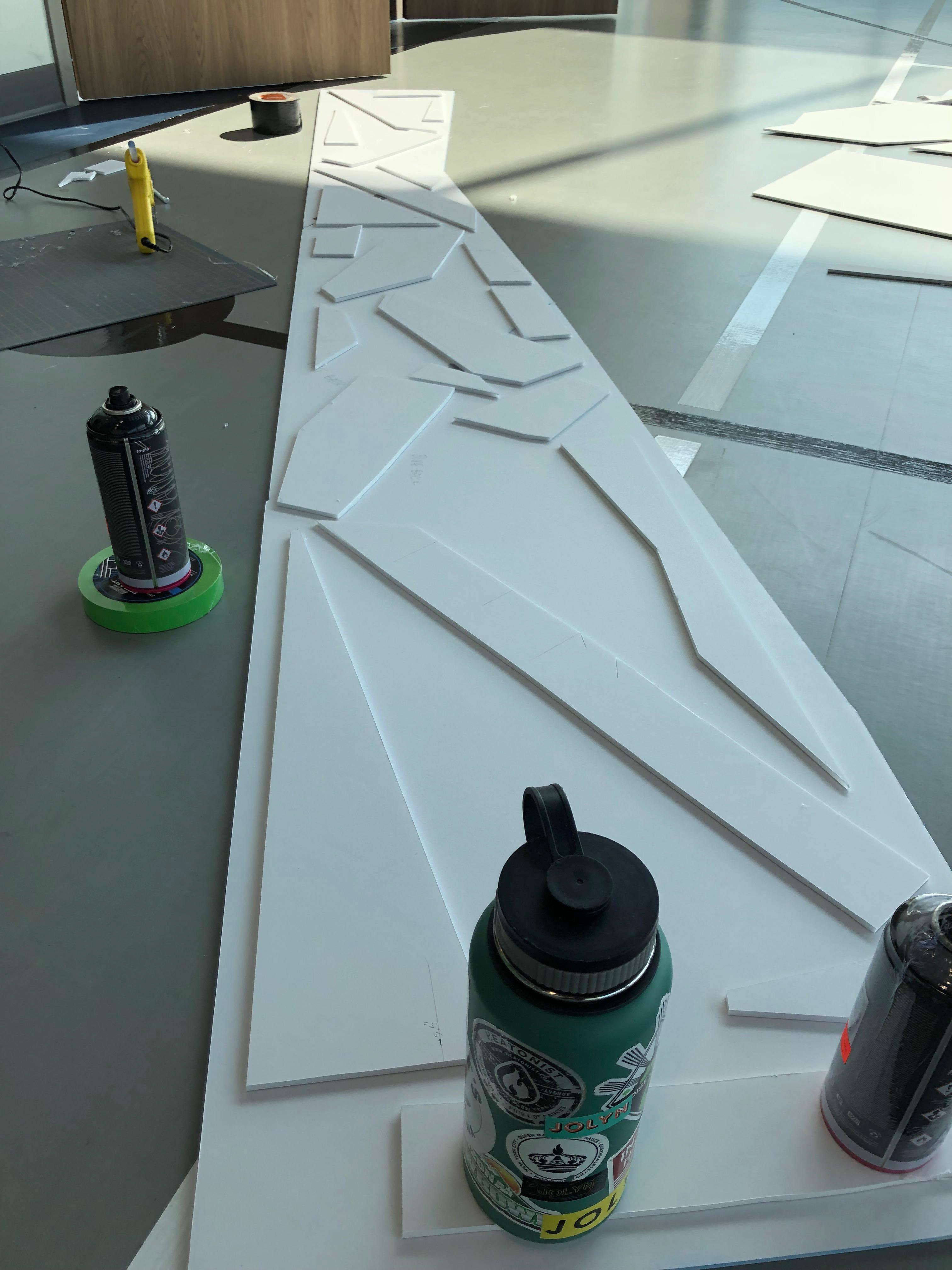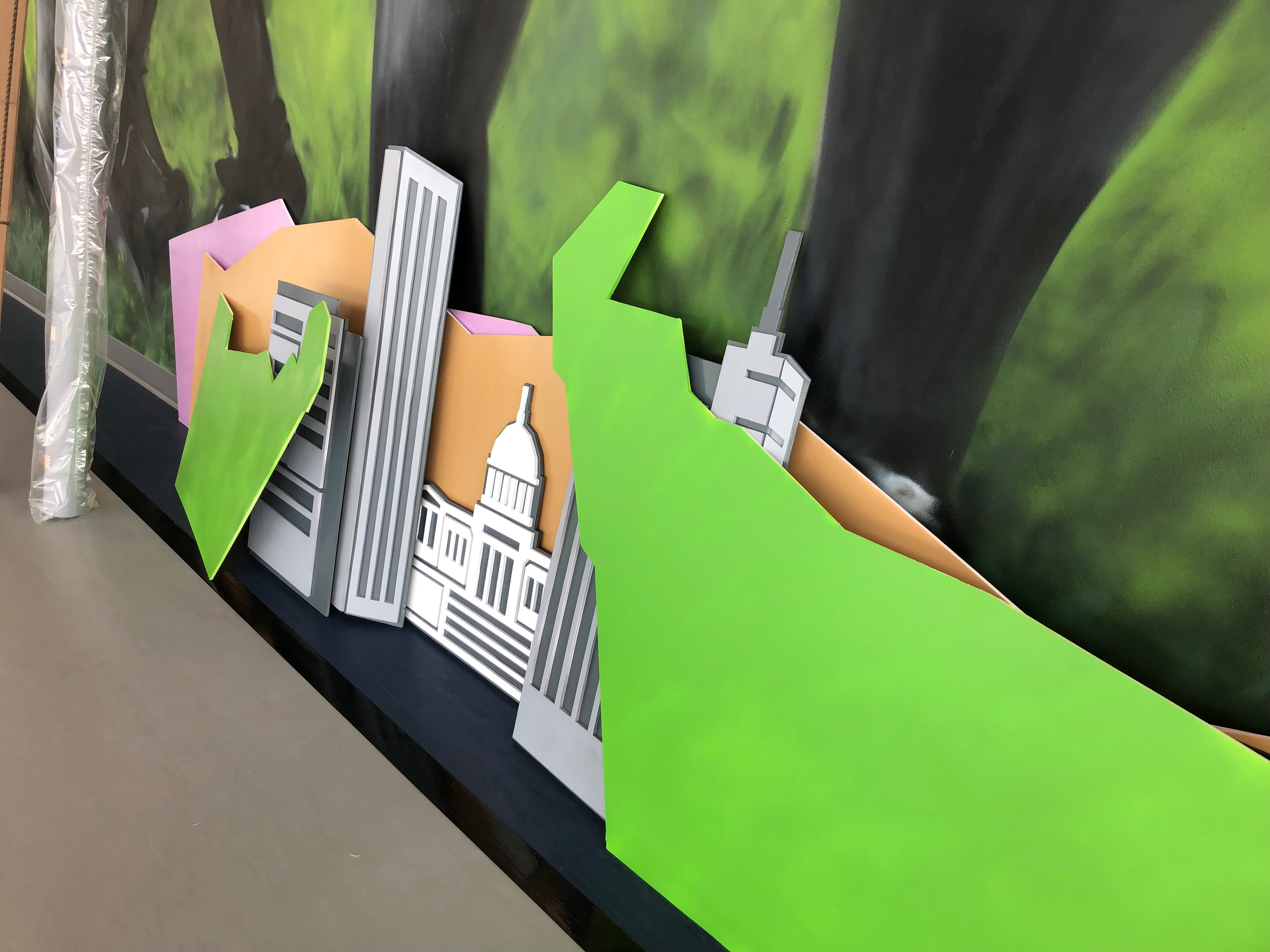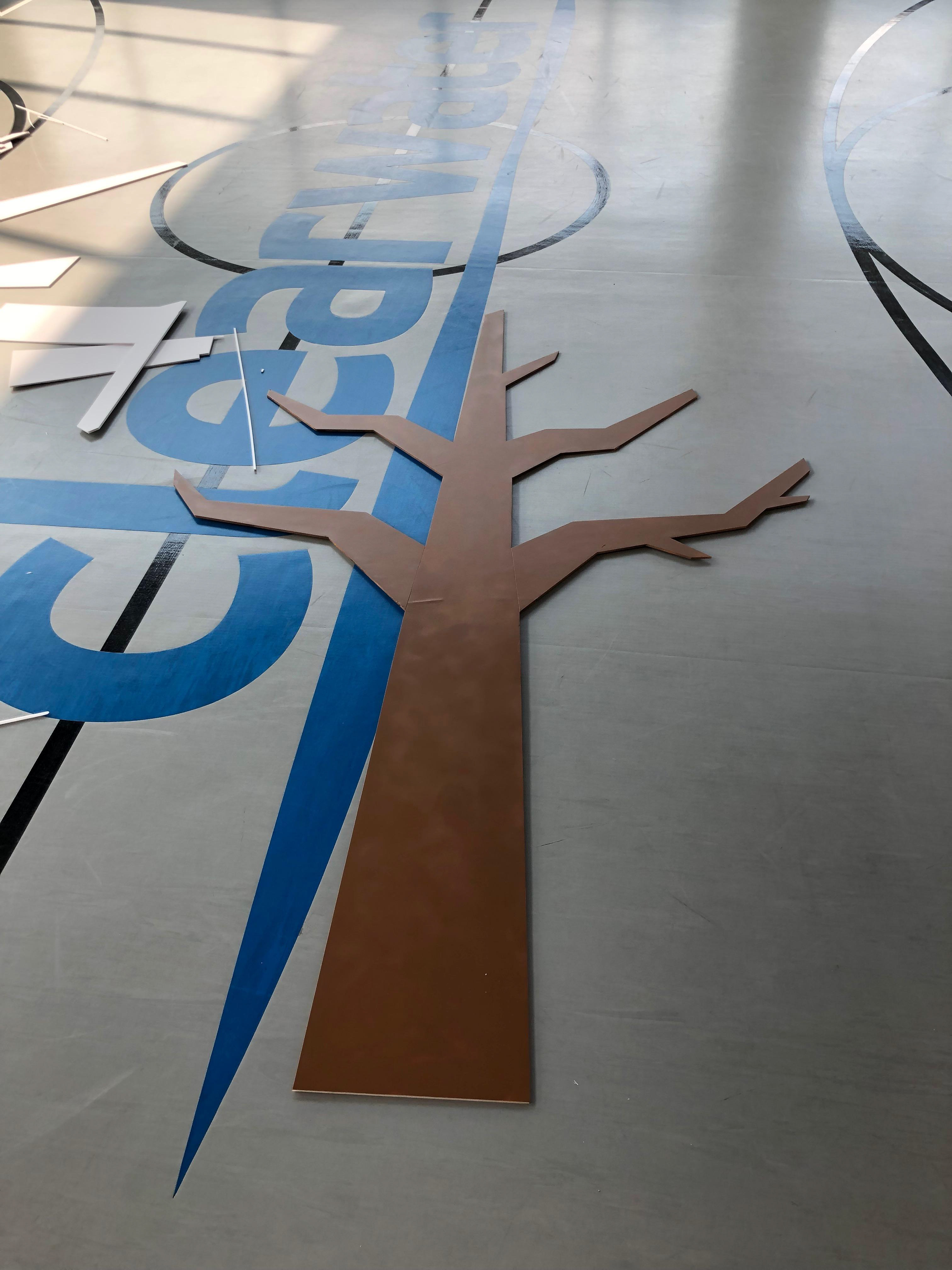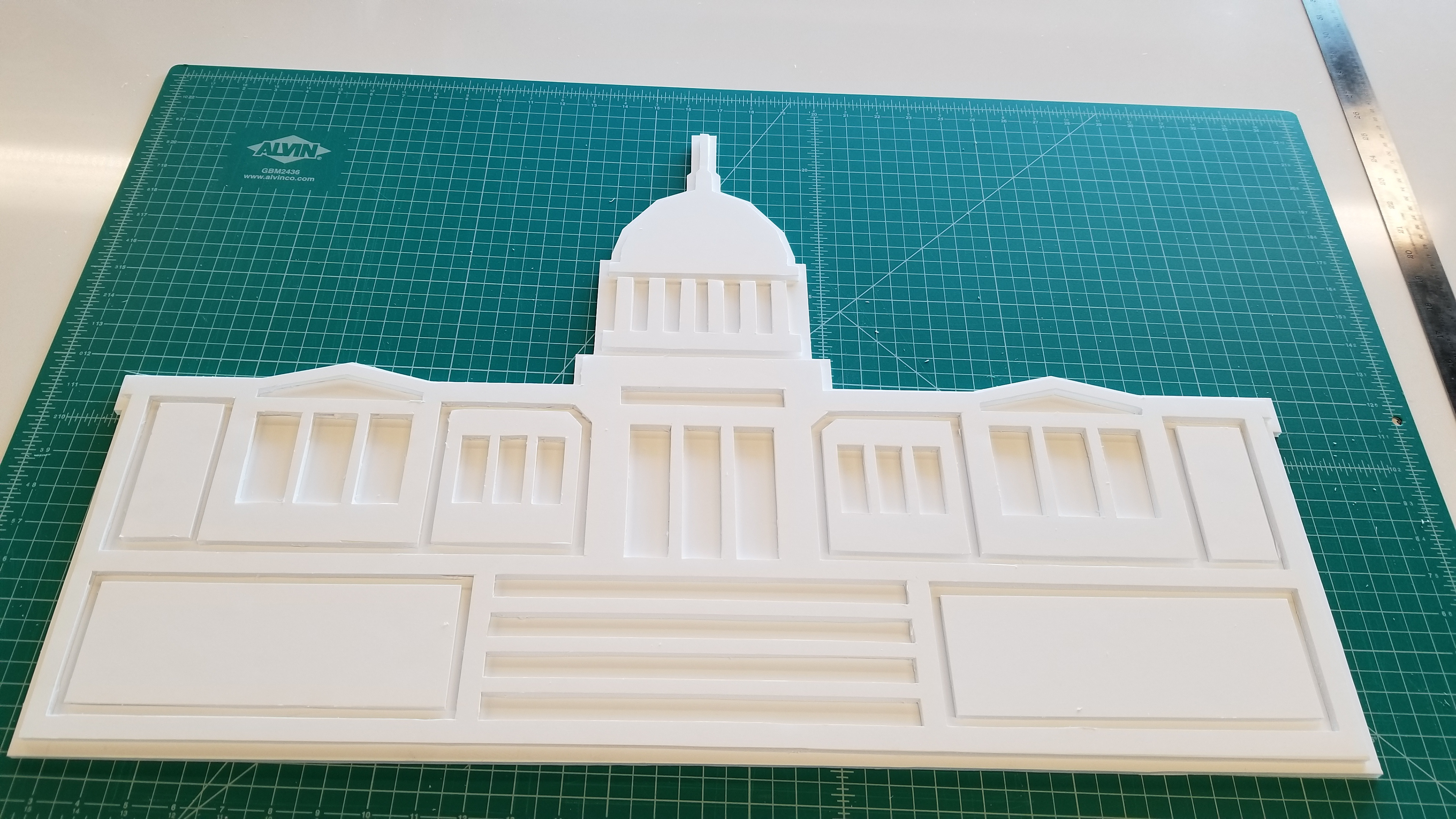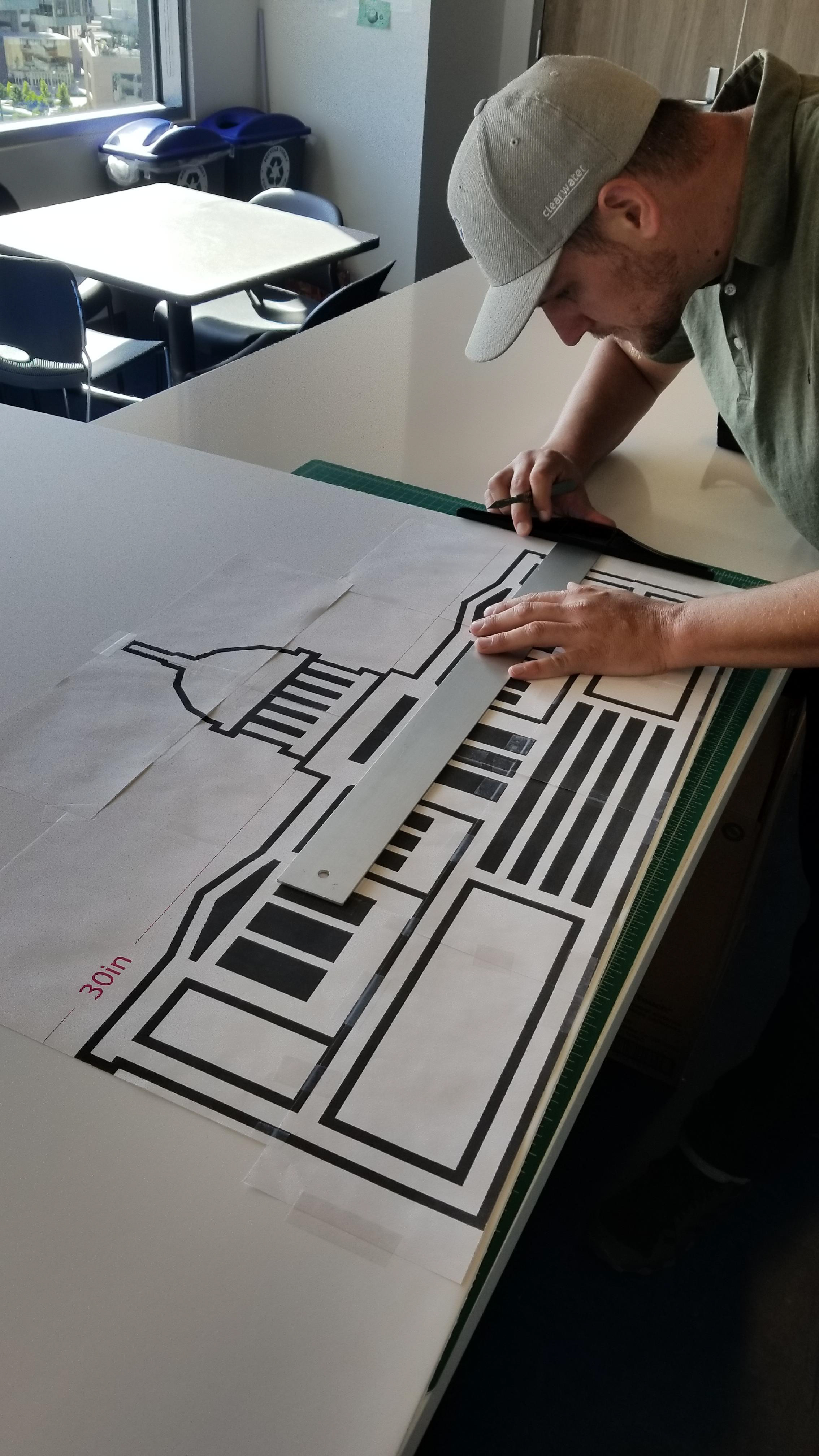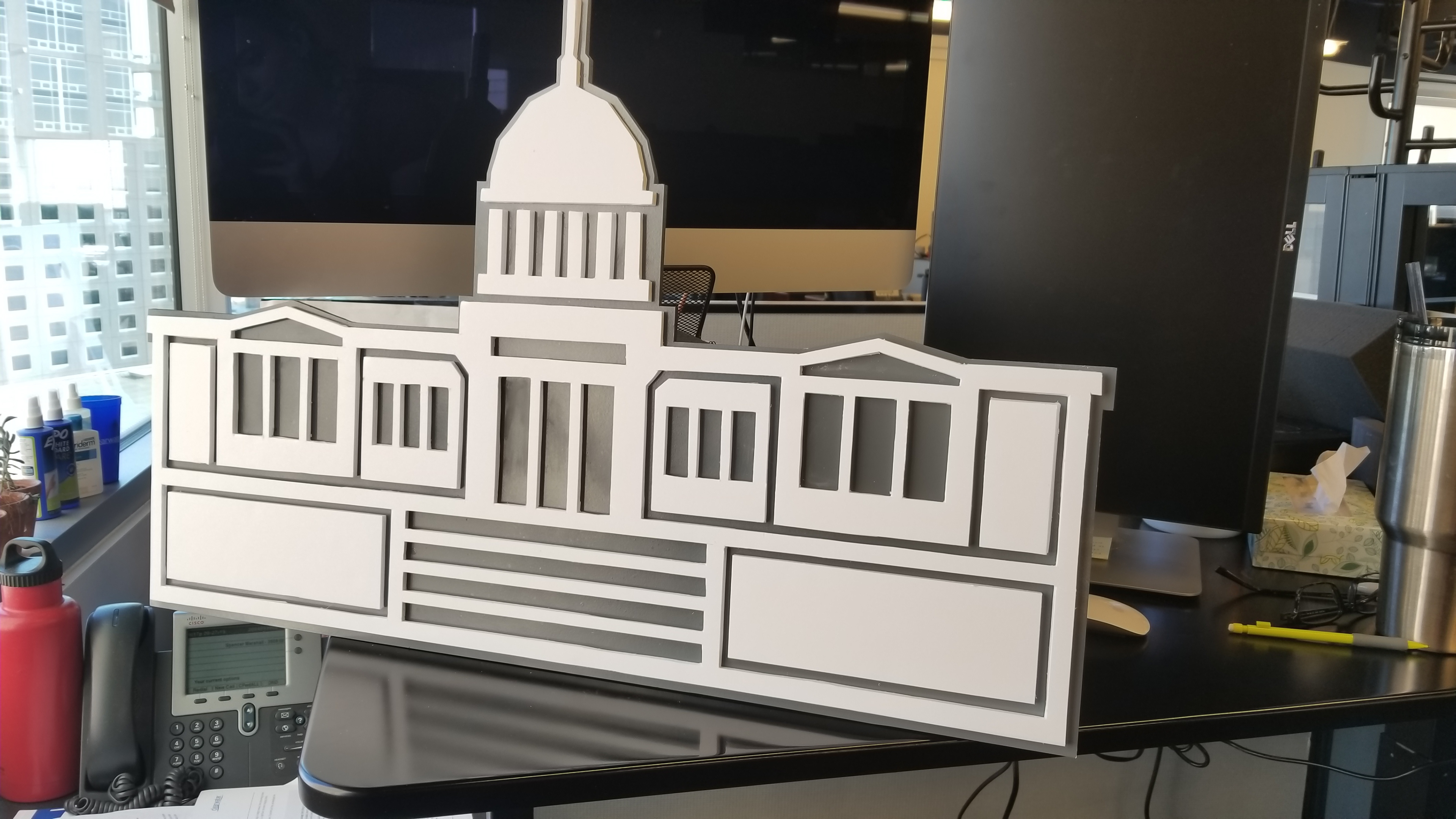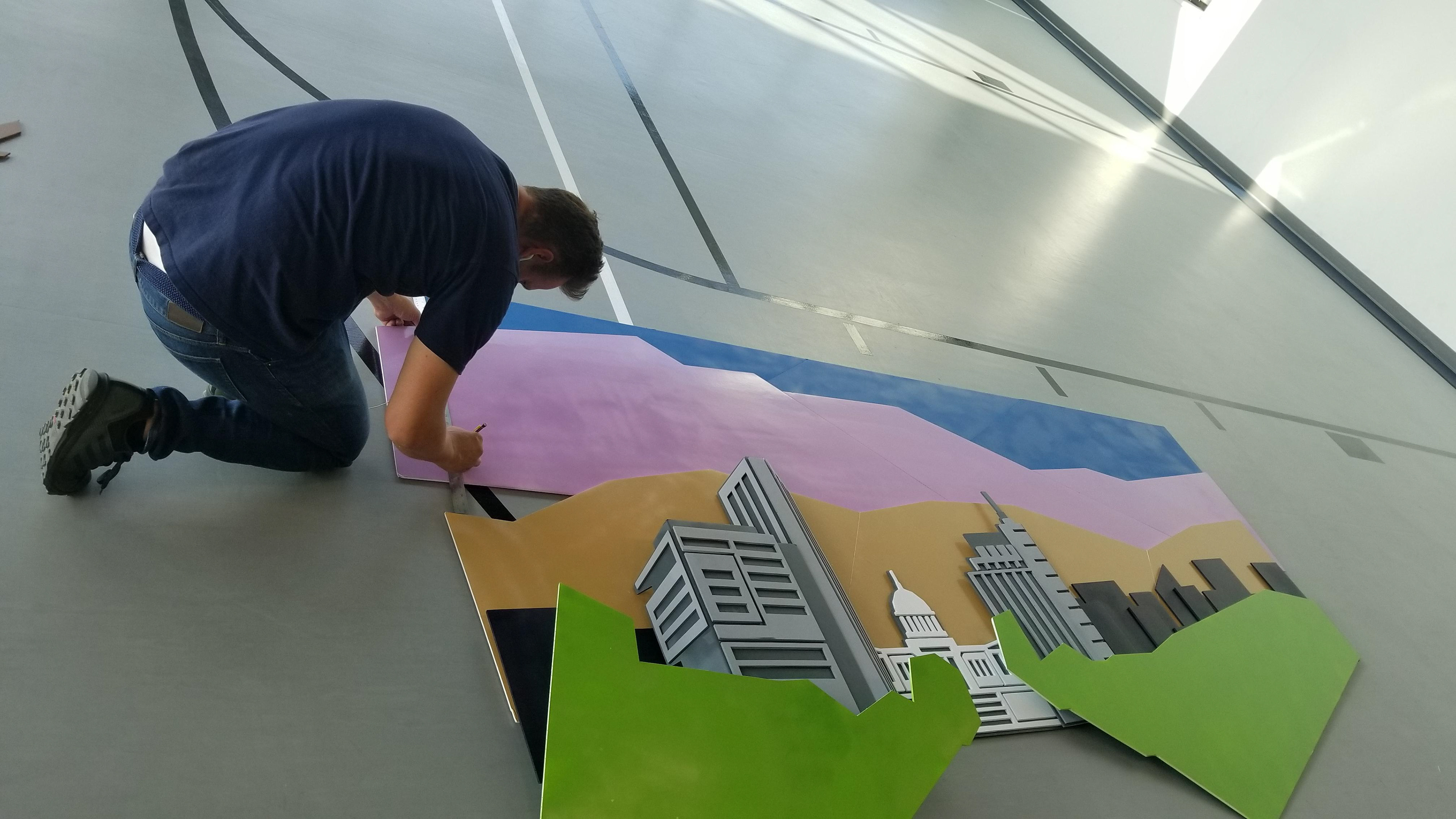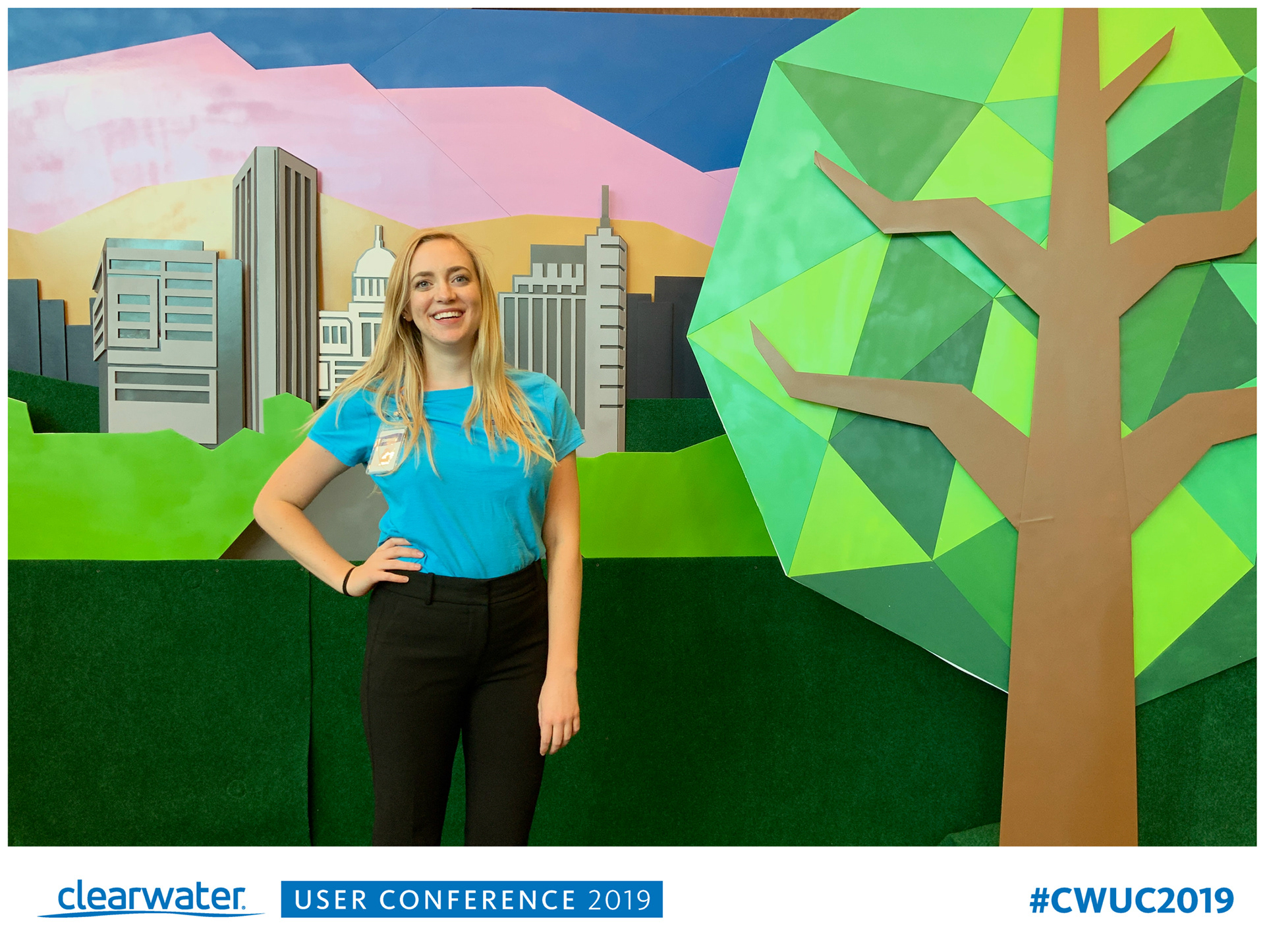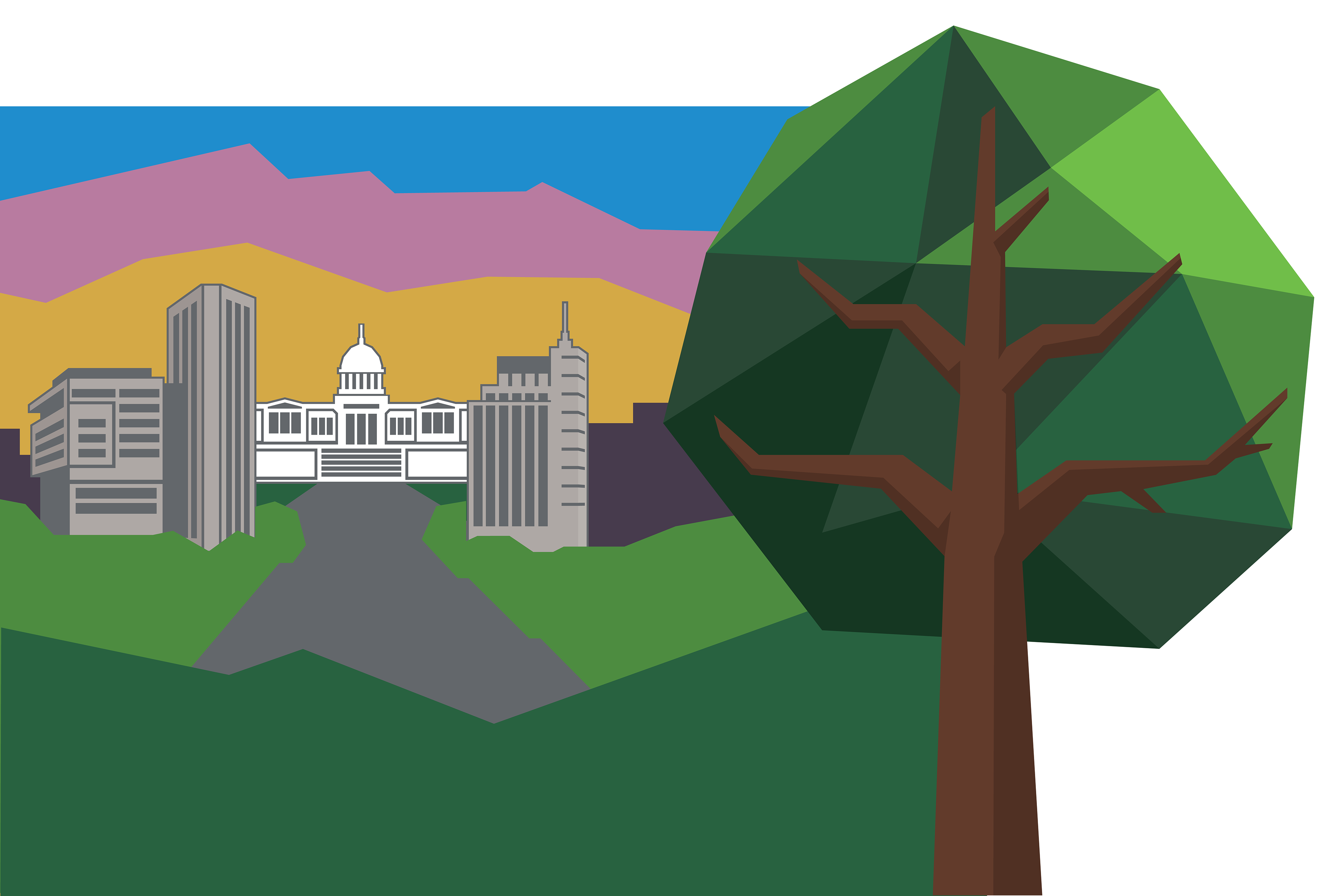 Vector illustration of the photo wall and 
Clearwater also set up external activities for attendees to participate in. This included yoga, hiking, trolley tours, wine tours, and a BSU tailgate. Our creative team helped create branded signage and other materials for these events.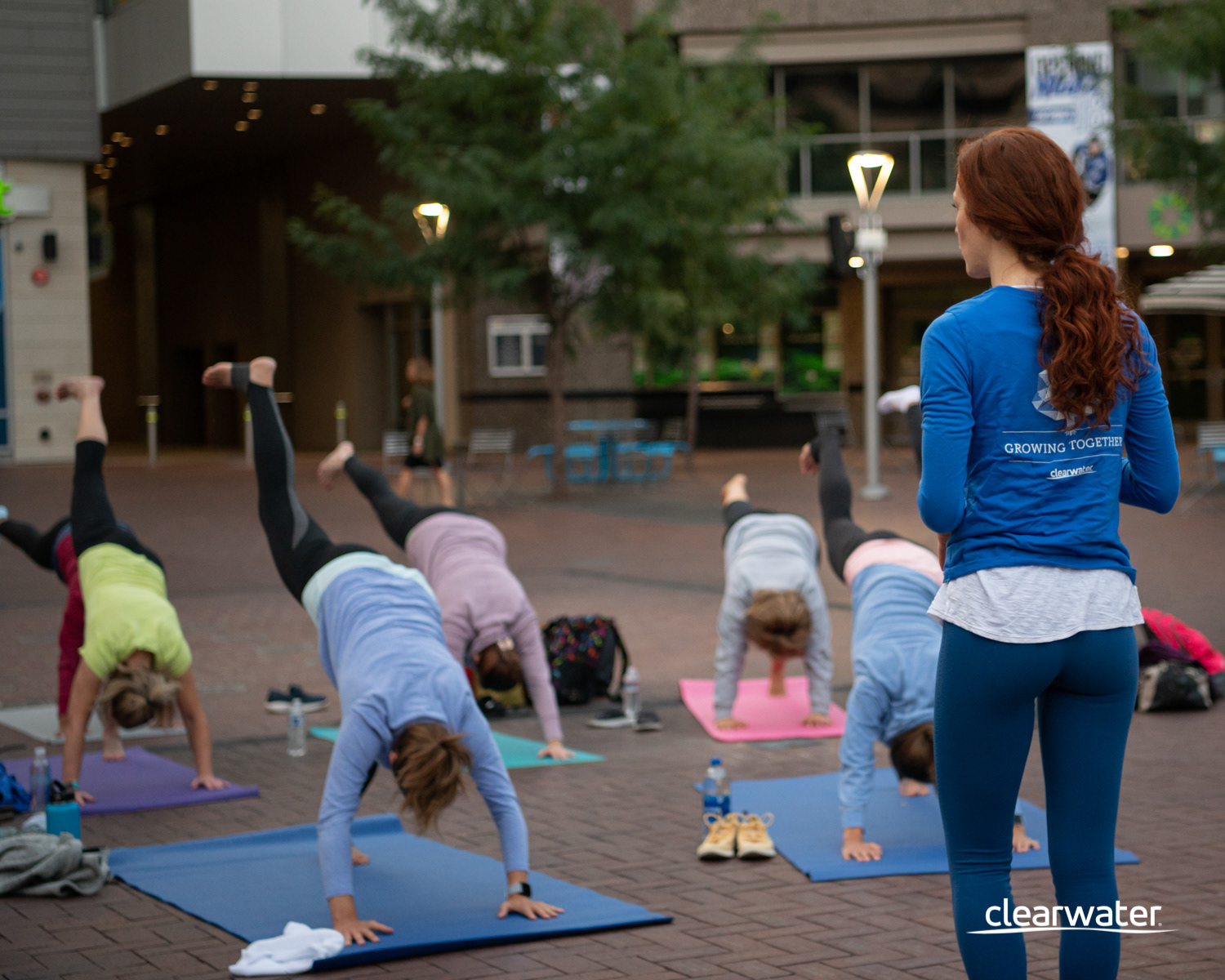 Yoga in the Grove Plaza.
Clara Gray (athletic t-shirt) 
Reception at Boise Brewing Block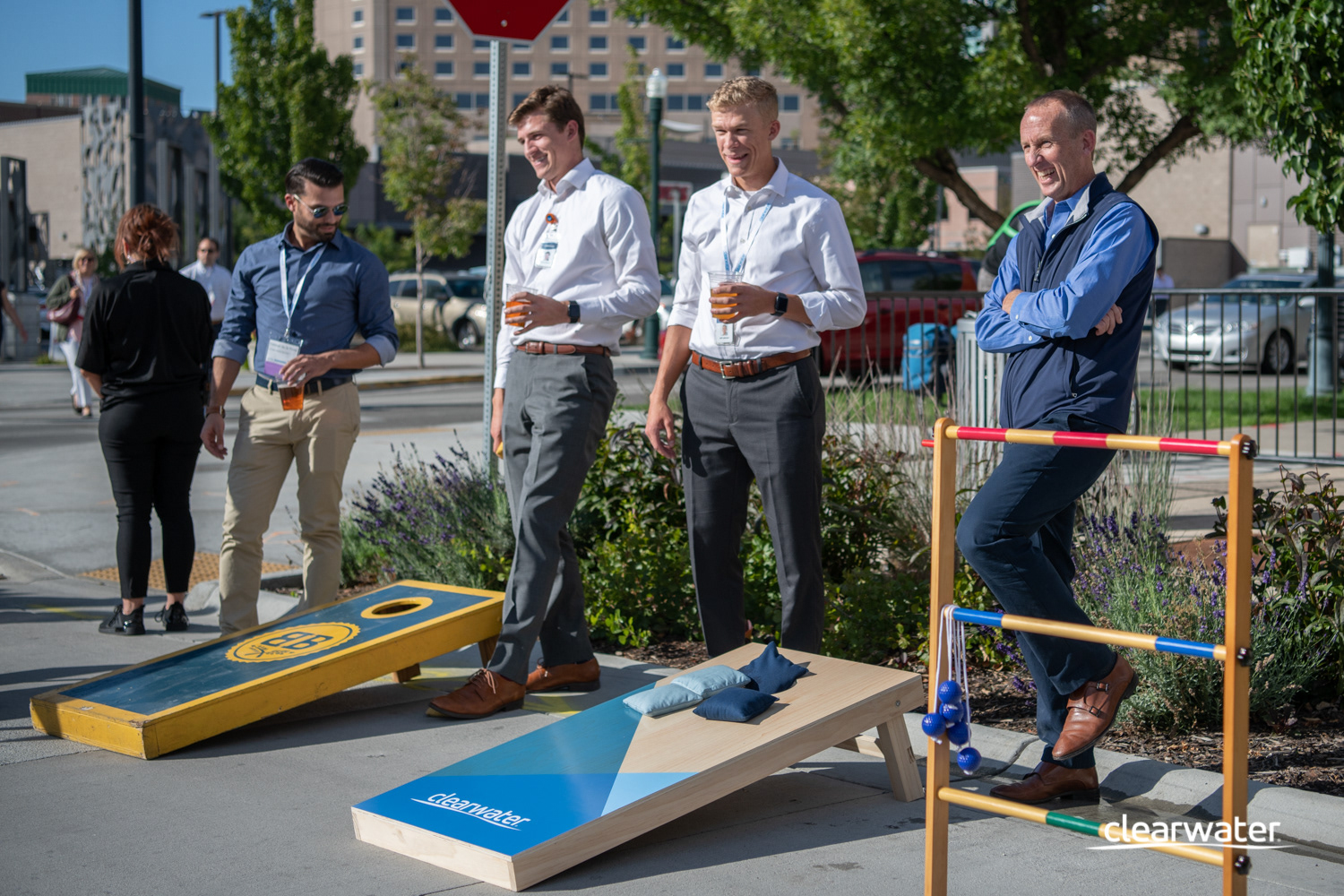 Custom cornhole boards.
Ashley Sickles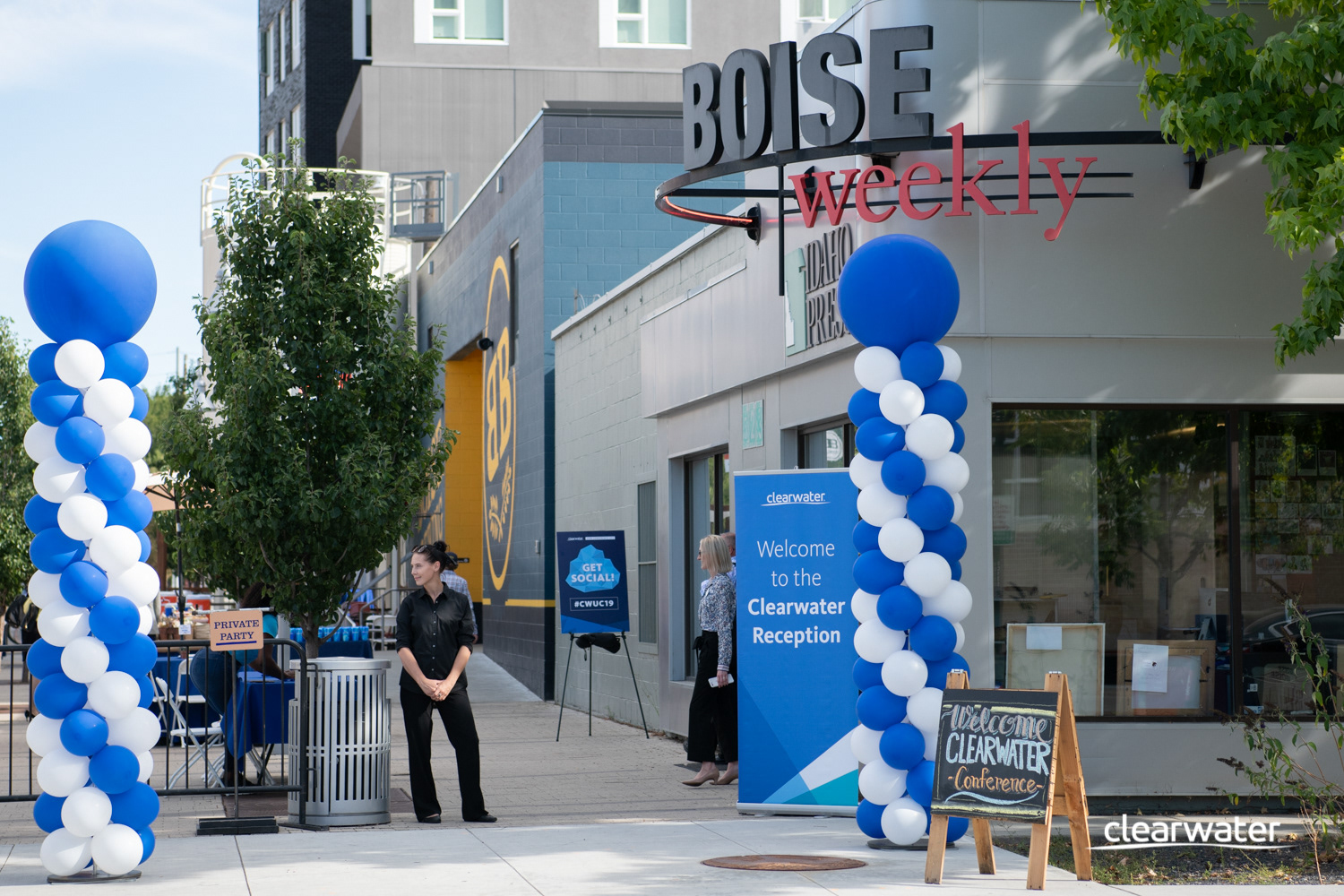 Tailgate for Boise State University Game