EMEA Landing Page
Clearwater Analytics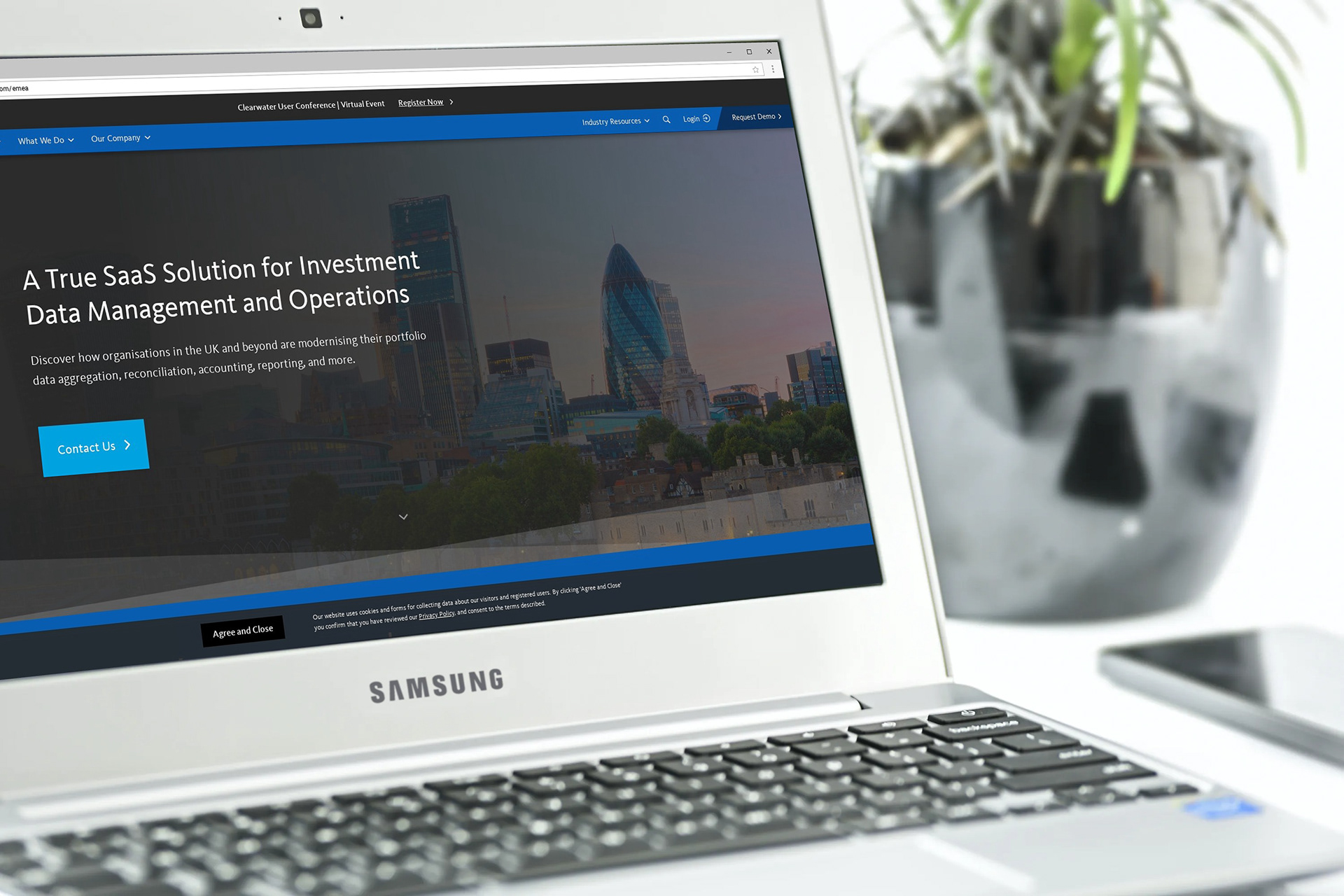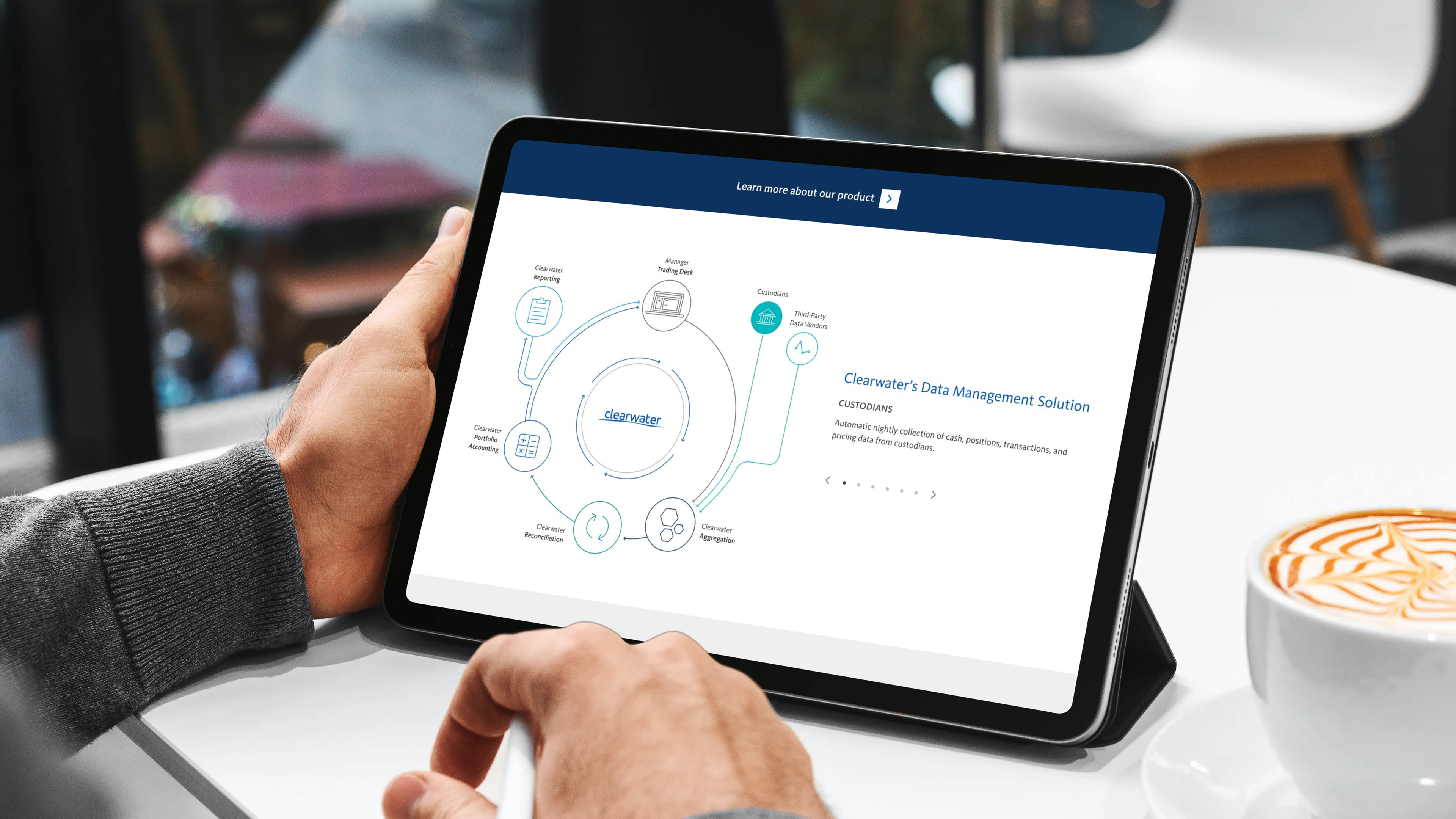 Overview
Clearwater Analytics is a rapidly growing SaaS software company which provides an investment accounting and reporting platform to institutional investors. 
As the sole Web Designer on the Marketing team, one of my primary roadmap projects was to design a landing page to support the growth of our platform in the EMEA (Europe, Middle-East, Africa) markets.
The goal of this page is to extend the global reach of the Clearwater brand and capture marketing qualified leads (MQLs) in the EMEA market with a localized communications approach, amplified through organic, social, and paid marketing campaigns.
We started by partnering with the EMEA sales team and some existing clients to determine what the most impactful information was during the sales cycle and identified a list of visitor needs.
• A way to request a demo or contact the sales team
• Confidence in Clearwater
• Product information
• Information on how data moves through Clearwater
• Testimonials from existing EMEA clients
• Relevant resources
The Solution
After several iterations, we produced a responsive layout based on styles inspired by the
Marketing Site Refresh
. We broke the content down into sections to address the visitor's needs, and tested the design and made slight alterations based on feedback. Once the design was approved, I passed off my prototype files from Adobe XD to our development team to build out. We deployed the page at the beginning of Q3 2019.
Results
• 700 page views from release to year-end
• The Data Management diagram was slated for additional use
Interactive Diagram:
Clearwater's Data Management Solution
One of the highlights is the Data Management Solution diagram featured above. I designed the diagram in Adobe Illustrator and exported it as an SVG for our developer to integrate with custom JS. The result was a fully interactive diagram which allowed a user to click through the cycle one step at a time.