Website + Content Strategy
SquarePlanet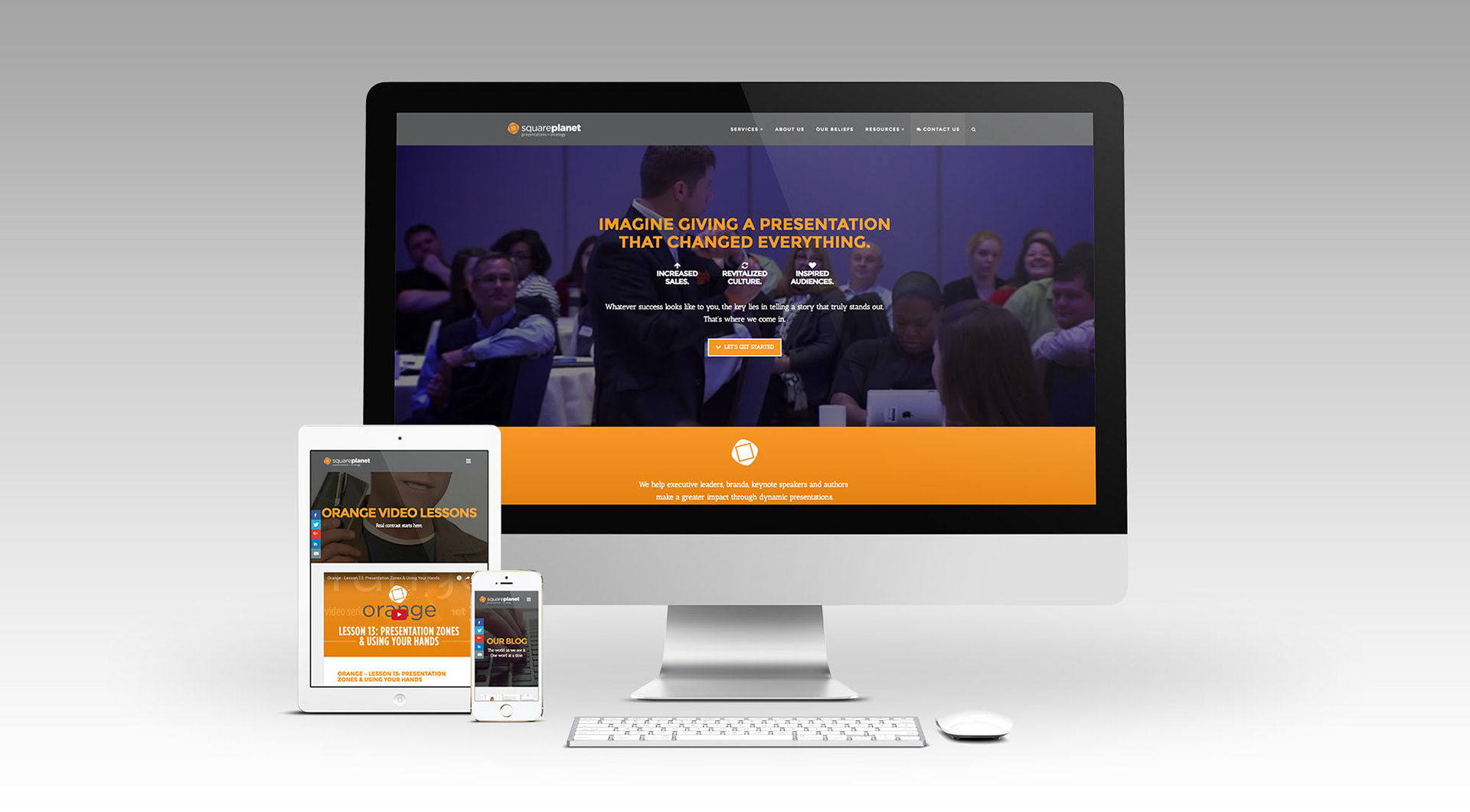 Overview
SquarePlanet is a presentation coaching, branding, and event production company based in Chicago, IL but works with clients all over the United States. As the Marketing Director, one of my core initiatives was to revitalize the SquarePlanet brand through a marketing website overhaul along with the creation of an inbound content strategy.
I was solely responsible for the redesign, development and deployment of the new site but I worked closely with the content and leadership teams to ensure the site met its goals of refreshing the web presence and capturing new marketing leads.
The legacy site already leveraged Wordpress, so to keep downtime minimal we restricted our scope to updating the visual design, information architecture, and page content. I hand-wrote much of the CSS and custom crafted nearly every graphic featured on across the site. I also launched and produced a full season of the podcast, a 13-part video series, and a
digital eGuide
.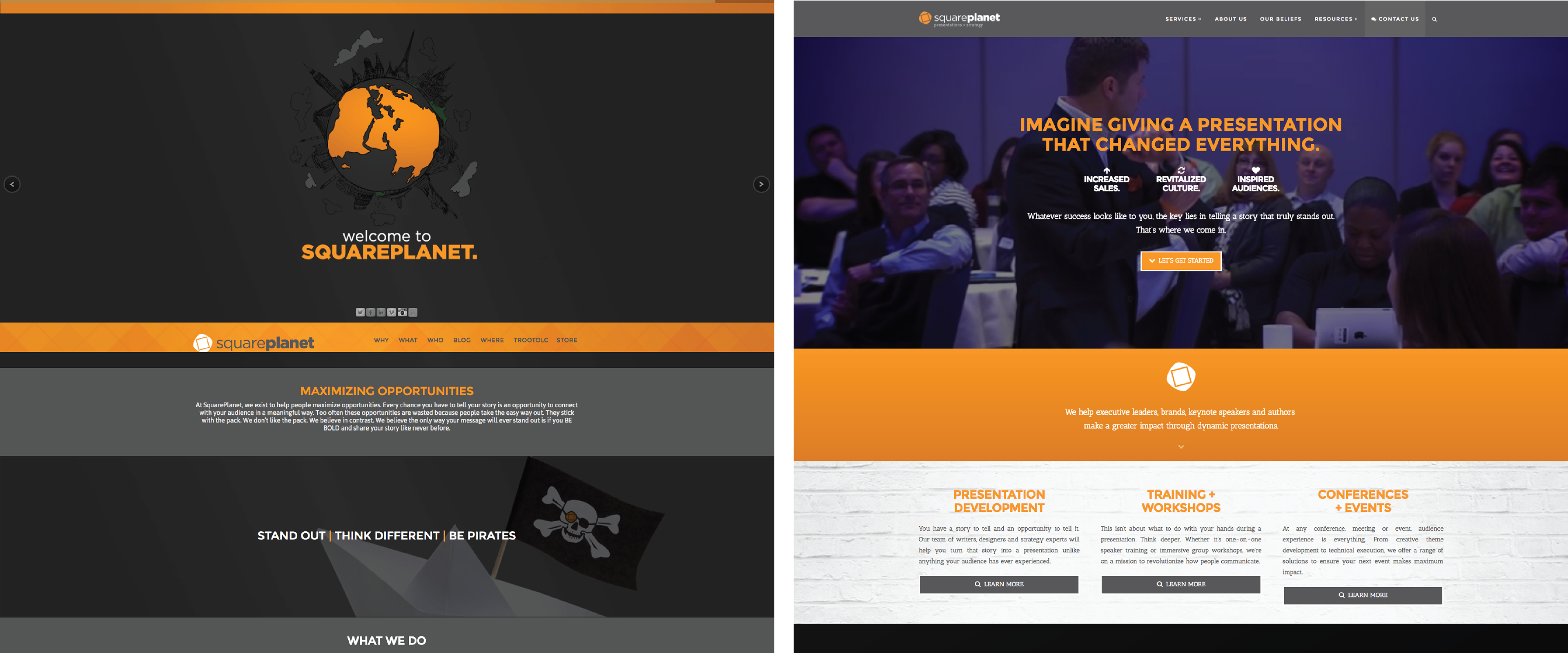 Blog
The inbound content strategy hinged on improving traffic through our organic and social channels. Once the site was live, I worked with the content team to boost our publishing cadence from once a month to once a week which was sustained for most of my tenure. I designed the post template, created all the featured images and inline graphics for each post, and even
authored a few articles
. 
The eGuide was the second arm of the content strategy, centered around a downloadable PDF gated behind a form located on a dedicated landing page. This landing page yielded hundreds of downloads in the first quarter it was launched.
Making Waves Podcast
The third element to round out the new SquarePlanet content strategy was the
The Making Waves Podcast
which I co-hosted, produced, and engineered. Below is a sample of how the show was presented across the platform including a blog version complete with an audio player, album art, interview notes, and links to stream on your favorite platforms like Google Play, Stitcher, Soundcloud, and Apple Podcasts.